Do you need a sneaker bot for your Mac computer? If yes, then you're on the right page as I'll be listing out the best sneaker bots for Mac. Check them out below:
1. AIO Bot
The All in One (AIO) sneaker bot is one of the most sneaker bots available. It is renowned for its speed and even though there are many different All In One bots now, AIO remains the original. You can use the AIO bot to cop Jordans, Yeezys, Offwhites, and Bapes from top shopping websites. 
Notably, this sneaker bot is easy to use; you can shop in just four steps able installation. So far, the AIO bot has been used to cop more than 300,000 items. Forbes, CNBC, TripleJ, and Highsnobiety are some online publications to feature the AIO bot.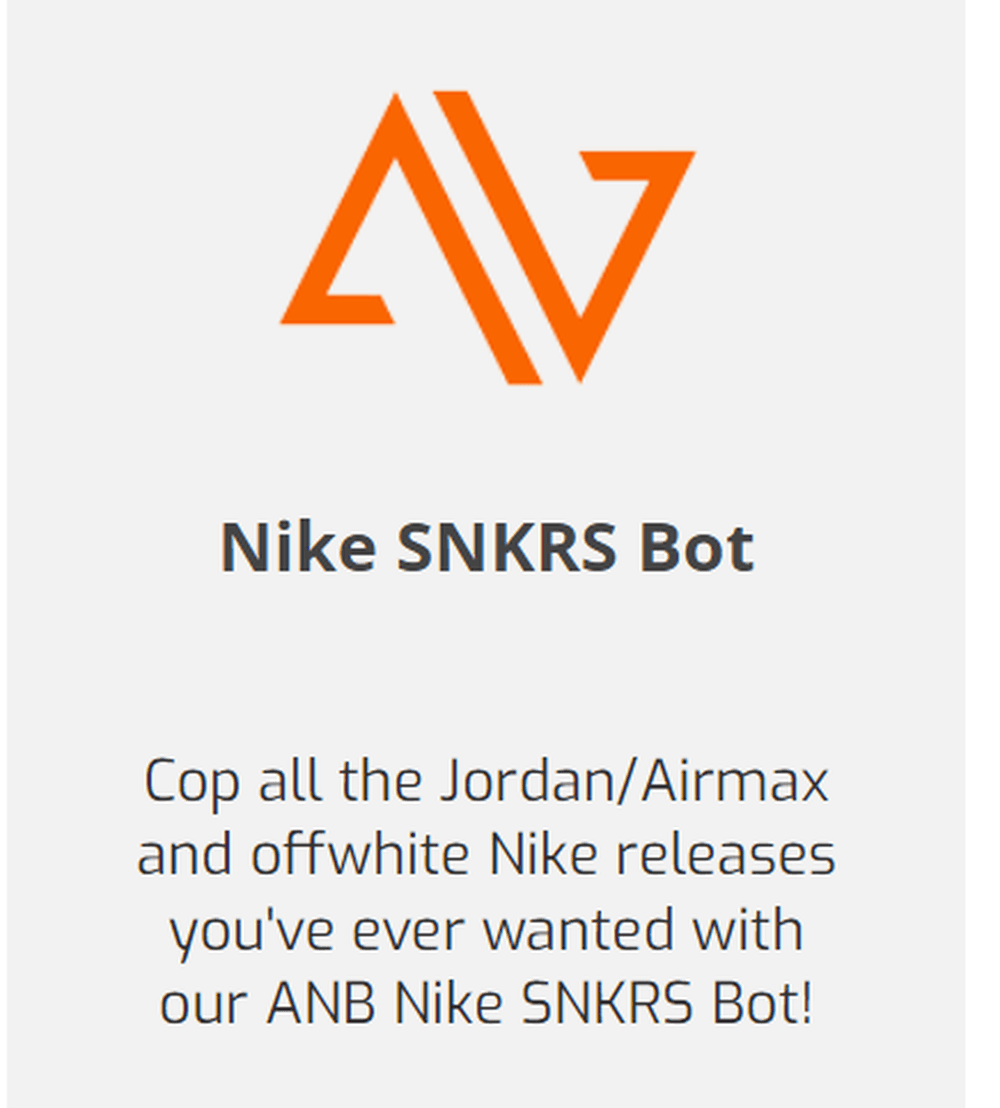 This is a simple Nike add-to-cart bot and works best if you want to cop Nike sneakers. It supports Nike international stores including Japan, Australia, US, UK, EU, China, and Hong Kong online Nike stores websites. Another Nike Bot also features an AIO bot you can use for sneakers like Jordans, Supreme, Yeezys, and NMDs. 
Over 175,000 items have been copped using this bot. Another Nike Bot allows you to run up to 500 tasks at a time. It comes with interesting features like Proxy Tester, Discord support, and the ANB Sensor Generator.
Find the perfect Proxy Product.
Proxyrack offers a multiple options to suit most use cases, if you are unsure our 3 Day Trial allows you to test them all.

Residential proxies
Never get blocked, choose your location
View all option available

Datacenter proxies
Super fast and reliable
View all option available
3 Day Trial
Test all products to find the best fit
View all option available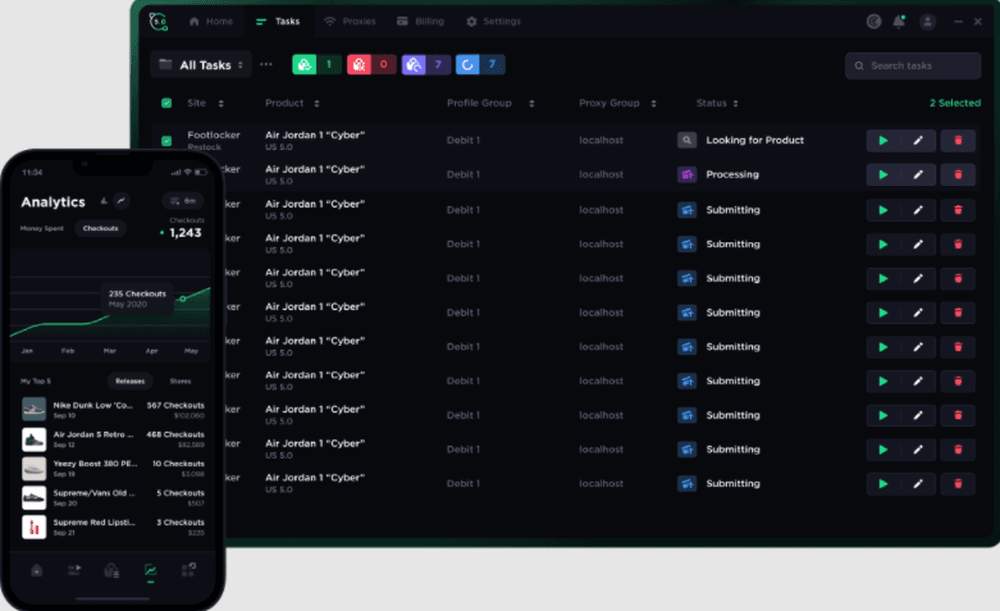 The Cybersole sneaker bot supports up to 250 online shopping websites and has recorded more than 2 million successful checkouts and over $500 million spent. The sneaker bot, which was launched in 2016, provides a unique shopping experience with rich organizations for proxies, tasks, and profiles. 
Also, the bot provides in-depth metrics on your usage and performance statistics. With Smart Actions, you can assign automated actions using triggers and filters. You can set more than 15 different automated actions for events.
KodaiAIO Sneaker Bot is a cross-platform sneaker bot. It works fine on Mac computers and also on Windows. As an AIO bot, you can cop almost any type of sneaker with it. The robust yet simple user interface makes KadaiAIO easy to use; it'll take no time to get used to it. 
Not to mention, KodaiAIO has recorded more than 200,000 checkouts since its launch. The bot is updated now and then so you don't miss out on the latest copping techniques. As a user, you can view your account analytics, upcoming releases, and more from your dashboard.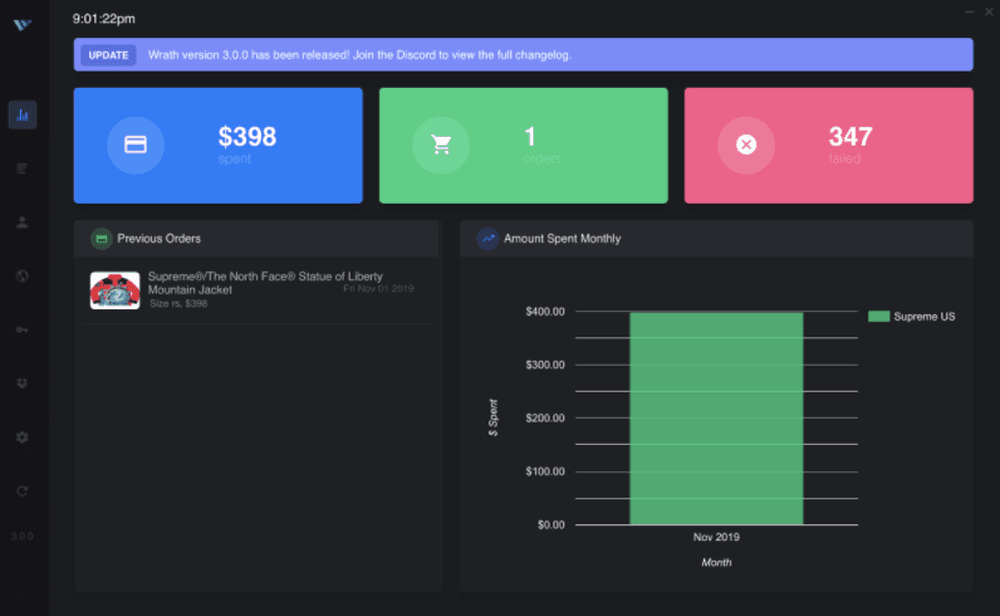 Wrath is a sneaker bot packed with advanced features. It lets you run hundreds of tasks at the same time and you can use both bot protection and queue bypass. 
The user interface is simple and intuitive for anyone and thanks to the Captcha Harvester, you don't have to worry about CAPTCHAs. The Analytics dashboard provides insights on your current spending and previous orders.
What Are The Best Proxies For Mac Sneaker Bots?
If you want to carry out your sneaker bot tasks efficiently, you need proxies. The websites you're shopping on do not welcome bots. Once your sneaker bot is detected, it gets blocked from further accessing the website.
With a proxy, you can prevent this from happening. ProxyRack offers a huge pool of residential and data center proxies you can use for your Mac Sneaker Bots. There are more than 5 million residential IPs and more than 20,000 data center IPs from more than 140 countries. 
You can prevent your sneaker bot from getting blocked by rotating IPs. That way, traffic from your sneaker appears like traffic from normal internet users. You can check out ProxyRack's pricing options below:
Residential Proxies
Unmetered Residential Proxies: Starting from $80

Premium GEO Residential Proxies: Starting from $14.95

Private Residential Proxies: Starting from $99.95
Datacenter Proxies
USA Rotating Datacenter Proxies: Starting at $120

Mixed Rotating Datacenter Proxies: Starting at $120

Shared Datacenter Proxies: Starting at $49

Canada Rotating Proxies: Starting at $65
Bottom Line
AIO bot, Another Nike Bot, Cybersole Sneaker Bot, Kodai Sneaker Bot, and Wrath Sneaker Bots are some of the best sneaker bots you can use on your Mac computer. For any of these sneaker bots, you need reliable proxies to avoid a ban, and you get them from ProxyRack.
Related articles
Find the perfect Proxy Product.
Proxyrack offers a multiple options to suit most use cases, if you are unsure our 3 Day Trial allows you to test them all.

Residential proxies
Never get blocked, choose your location
View all option available

Datacenter proxies
Super fast and reliable
View all option available
3 Day Trial
Test all products to find the best fit
View all option available