In this post, we will show you the best sneaker proxy to use in 2020.
Shopping for a limited sneaker edition comes with its challenges. To overcome these challenges, you need to ditch the manual order placement process for bot automated shopping processes combined with residential sneaker proxies.
It's an awesome fantasy to own a pair of the latest Nike Kobe 5 'Chaos,' Air Jordan 3 GS or the Nike Air Max 90 when they finally hit the market.
For the year 2020, we are anticipating enormous increases in the number of sneaker releases. Already, for January, we are expecting the release of Mars Yard sneakers, Yeezy basketball sneaker, Travis Scott x Nike Air Max 270, and the likes.
What is the Best Sneaker Proxy for 2020?
Find the perfect Proxy Product.
Proxyrack offers a multiple options to suit most use cases, if you are unsure our 3 Day Trial allows you to test them all.

Residential proxies
Never get blocked, choose your location
View all option available

Datacenter proxies
Super fast and reliable
View all option available
3 Day Trial
Test all products to find the best fit
View all option available
There are several proxy service providers for copping sneakers from sneaker sites. However, ProxyRack stands out as one of the best choices of proxy service providers because ProxyRack gives you one of the highest sneakers copping success rate at affordable pricing.
Presently, the sneaker market is worth more than the targeted billion-dollar benchmark; therefore, sneaker copping one of the most productive side activities you can engage in as a budding fashionista or entrepreneur.
However, without subscribing to the right proxy service provider, it will be impossible to engage in successful sneaker coping activities. This is because several sneaker websites have servers that can distinguish between humans and bots based on the number of requests they receive from a particular IP address within a minute.
Therefore you need residential sneaker proxies to generate a different IP address for each order to prevent the website server from recognizing the sources of these orders.
Therefore, before choosing a proxy service provider, you should consider the following:
There are several shady proxy service providers, hence the need for you to ensure that you are buying from a legitimate proxy service provider. ProxyRack is a legitimate proxy service provider you can count on for your secure, reliable, and fast sneaker proxies.
Free proxy providers do not guarantee reliable and anonymous proxies like premium service providers do. You are guaranteed of getting high-quality premium proxy service from ProxyRack.
Also, free proxy service providers offer you shared proxies with numerous users. This makes it dangerous due to the multitude of online internet scam. Nevertheless, ProxyRack offers you shared rotating proxy service with a maximum of three users at $0.5 per proxy.
To be successful at sneaker cropping, you need a proxy service provider with a large residential sneaker proxy service pool to reduce your chances of getting blocked by sneaker websites. ProxyRack has a vast repository of residential proxies that provides you with over 2 million unique proxies. Hence you are sure of 100 percent success when you shop for limited-edition sneakers using ProxyRack's residential proxies.
You need a residential proxy with a wide choice of location, especially in countries where limited sneaker editions are (or will be made) available. ProxyRack is known for its widespread rotating proxies present in several geographical locations across the world. Hence, you are assured of getting a rotating proxy from any location of your choice when you subscribe to ProxyRack proxy services.
ProxyRack provides you with the best sneaker proxy at an affordable price. With ProxyRack, you get to enjoy a whole lot of features which include very fast residential sneaker proxy, as well as unlimited bandwidth, which ensures uninterrupted sneaker copping irrespective of your location.
A simple and intuitive user interface makes it easy to navigate around and customize your settings which include setting the timer. ProxyRack has a user-friendly interface which makes navigation easy.
Another essential feature of ProxyRack is its residential sneaker proxies which reduce the need for CAPTCHA solving to the barest minimum.
You can opt to set the timer to prevent the rotating proxy from assigning a new IP address to your bot before completing a buying cycle. This is an essential feature that prevents failure in the buying process.
Recommended ProxyRack Pricing Plans
All the ProxyRack pricing plans support authentication with username and password. Also, with ProxyRack, you can access more than 2 million unique IP addresses, and you can also choose between the metered and unmetered bandwidth services.
ProxyRack's residential rotating proxies provide you with over 1.2 million unique IPs per month; therefore, giving you a wide range of IPs to evade detection by website servers.
Features
Geo Target countries, cities and ISPs

High success rate

5,000,000 monthly IP addresses

Money-back guarantee
Pricing: From $14.95 per month
Check out our Premium GEO Residential Sneaker proxies
ProxyRack's residential rotating proxies provide you with over 1.2 million unique IPs per month; therefore, giving you a wide range of IPs to evade detection by website servers.
Features
Pricing: $80 per month
Check out our Rotating Residential Sneaker proxies
ProxyRack's USA rotating proxies come from the ProxyRack USA data center with a guarantee of reliability and high-speed. This package provides you with a vast amount of unique USA IP addresses.
Features
Fast speeds

High reliability

HTTP protocol

HTTPS protocol

Ideal for web browsing

Money-back guarantee
Pricing: $120 per month
Check out our USA Rotating Sneaker Proxies
ProxyRack's private proxies offer you shared data center IP addresses with a maximum of three users per proxy for $0.50 per proxy.
Features
Fast speeds

High reliability

HTTP protocol

HTTPS protocol

Ideal for web browsing

Money-back guarantee
Pricing: $5 per month
Check out our Private Residential Sneaker Proxies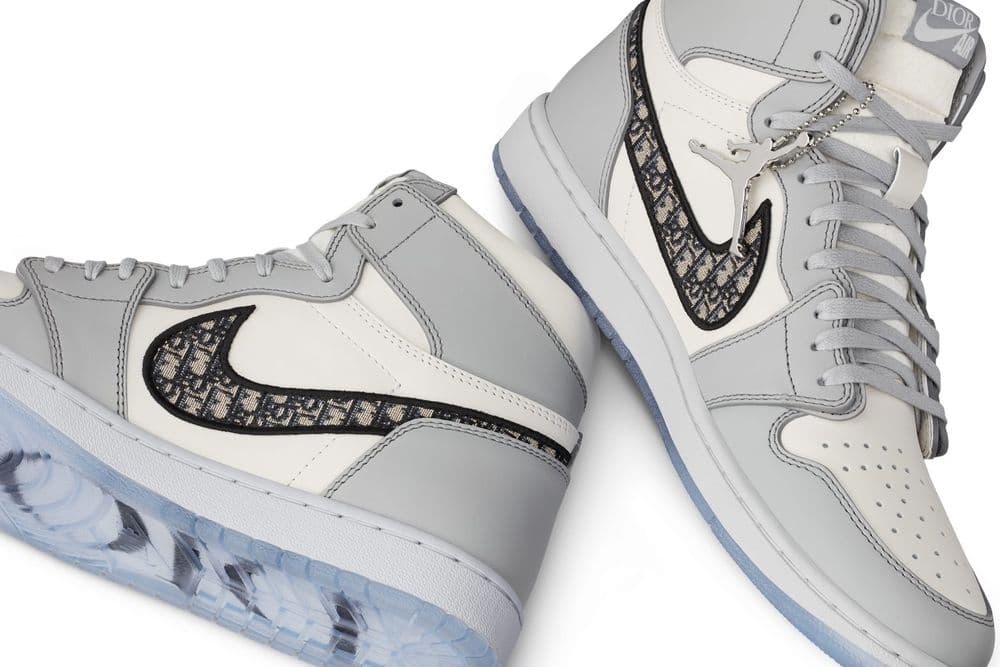 What is a Sneaker Proxy?
Sneaker Proxies are dedicated proxy packages that work only on Sneaker websites by using new IP addresses to cop sneakers from online stores. This allows you to place an order for limited-edition sneakers.
You need a sneaker proxy to get limited-edition sneakers online because online sales are restricted geographically within a limited geographical region, e.g. the US, or the UK. Hence, shopping outside of the geographical location can result in an automatic ban of your account.
Also, sneaker proxies prevent your account from being blocked by a sneaker website server when it detects suspicious activities like making multiple repeated orders, etc. the sneaker website server blocks your account, and also block your IP range.
A sneaker proxy overcomes the geographical barriers and enables you to shop and place an order for limited-edition sneakers from locations outside of your geographic region.
Besides that, you need a sneaker proxy for multiple repeated buying to prevent the sneaker website server from detecting any unusual activities from your IP address, which can lead to a ban. Hence, you need a sneaker proxy to connect to the sneaker website.
Benefits of Combining Sneaker Proxy with Sneaker Bots
Placing order manually for limited-edition sneakers is a slower and cumbersome process that robs you of your chance of placing successful order either for yourself or your retail stores in the face of stiff competitions for limited edition sneakers.
Hence, you need to automate your order processes with a bot that shops on your behalf to give you a significantly higher chance of successful order placements.
However, sneakers website servers can blacklist your IP address and other IP address within the range of your IP address when it detects multiple order placements from a single website.
For that reason, you need to combine your bot with a sneaker proxy to keep generating new proxy IP addresses for your bot for each shopping.
Therefore, whether you're a retailer or a die-hard fan, you need a combination of a sneaker rotating proxies, with a bot for successful order placement.
There are several bots available such as the EasyCop, Eve sneaker bots, ForceCop Supreme Bot, AIO bot, Better Nike Bot, etc.
To help you with the best choice of sneaker copping bots to combine with the best sneaker proxy, we will be reviewing 4 of the best sneaker copping bots.
What are the Best Sneaker Bots for Copping Sneakers?
The Better Nike Bot gives you far better chances of securing limited Nike sneaker editions from Nike websites. Also, BNB works well on major OS platforms and in all Nike regions.
Some of the essential features of BNB include
The Better Nike Bot is available for $200.
AIO translates to the All-in-One bot. The AIO bot is a long-known, trusted and reliable bot good for shopping on multiple sneaker sites like CooOffwhites, Js, Bapes, Funkos, YeezySupply, ChampSports, Foot action, Addidas Splash, FootLocker, etc.
AIO bot has a record coping of over two hundred thousand, making it one of the most popularly used sneaker bots.
Features of AIO
AIO has a user-friendly Interface that gives you a fantastic user experience

The Captcha Harvester feature for getting one-click captchas

SMS notifications for sneaker copping.
Price: $325
EasyCop is one of the best desktop bots that supports Nike and Shopify websites. A fantastic feature of EasyCop is its competitive checkout speed which makes it one of the most commonly used bots.
Other features of EasyCop
Supports Mac, Windows, and other major OS platforms

Its Early Link Monitor searches continuously for links for copping

Automatic updates

The unlimited task feature of EasyCop allows you to run multiple tasks
Price: $199
Forcecop Supreme Bot combines advanced technology, user-friendly interface, and powerful arrays of features to boost your coping success rate significantly.
Features of ForceCop
Supports every supreme store in the US, Europe, and Japan

Easy purchasing and download

Supports Mac, Windows and other major OS platforms

24/7 customer support

Easy to use interface with an attractive dashboard
Price: $79
You should note that good bots can run on multiple sites. Also, you should use new residential sneaker proxies IP for new sneaker copings. Hence, you have to choose a bot that meets your specifications and needs.
2020 Sneaker releases
If you don't know what sneakers to watch out for, then check out these amazing sneaker pairs to watch out for in 2020.
Release date: April 2020
This grand sneaker is the handy work of Kim Jones. Produced in Italy, the sneakers incorporate Dior's signature and a host of other features which include a semi-concealed Dior-stamped footbed.
Only a thousand pairs of these sleek sneakers will be released come April, at a retail price of $2,000.
Release date: sometime in 2020
This superb sneaker features a soiled midsole, a retro-wave and a gold design pattern for the upper side of the sneakers. The Air Max is quite attractive with its mixture of suede, mesh, and a new toggle lacing style.
For now, we don't have more information about this superb sneakers from Scott, neither is there leaked info about its release date and price.
Release date: not yet known
This awe-inspiring Yeezy Adidas has been in 'work in progress' stage for a while. However, there's a strong rumor of an impending release date for the Kanye West's Yeezy Quantum basketball sneakers during the NBA all-star event.
Release date: April 2020
Although this excellent sneaker pair will be released in spring 2020, it has witnessed amazing collaborations in the past. Some of the fantastic features you should expect is the NASA-approved Vectran material initially used to create the 2012 version.
Where can I get these fantastic sneakers?
There are several online stores you can get these fantastic sneakers from. They include:
Not to sound discouraging, but buying limited-edition sneakers goes way beyond visiting the online stores and placing your order.
To succeed at getting yourself an order either for personal use or retail purposes, you need two essential tools: a reliable Sneaker Proxy and the Sneaker Bot. Nevertheless, we show you how you can get limited sneakers without hassles.
Bottom Line
Now that you are set to cop any limited sneaker edition of your choice once they hit the market. You should prioritize obfuscating your location with ProxyRack's residential sneaker proxies. This increases your sneaker copping success rate.
Find the perfect Proxy Product.
Proxyrack offers a multiple options to suit most use cases, if you are unsure our 3 Day Trial allows you to test them all.

Residential proxies
Never get blocked, choose your location
View all option available

Datacenter proxies
Super fast and reliable
View all option available
3 Day Trial
Test all products to find the best fit
View all option available
Related articles