Looking for the best Telegram proxies? Read on!
Messaging is a part of our daily life. You can hardly go a day without communicating with others via messages, and social messaging platforms like Telegram has made it even more comfortable.
In this post, we'll be looking at the best Telegram proxies.
Best Telegram Proxies
To unblock Telegram, you can use any proxy type – residential or datacenter proxies. However, the best out of the two types are residential proxies.
Find the perfect Proxy Product.
Proxyrack offers a multiple options to suit most use cases, if you are unsure our 3 Day Trial allows you to test them all.

Residential proxies
Never get blocked, choose your location
View all option available

Datacenter proxies
Super fast and reliable
View all option available
3 Day Trial
Test all products to find the best fit
View all option available
Unlike datacenter proxies that utilize data servers IP addresses, residential proxies source their IP addresses from ISPs. The IP addresses are real IP addresses that you would usually use without a proxy if you reside in the country.
Hence, residential proxies are reliable and difficult to detect. Nevertheless, with Telegram, you don't have a problem even if your proxy is detected. This is because the platform supports the use of proxies, as stated by its CEO.
There are several proxy providers, but you'll need to use the best proxy provider to access the best telegram proxies. ProxyRack is a dependable proxy service provider for all web usage.
Aside from their quality proxies, their subscription rates are affordable. Here are their residential proxies:
You can still opt for datacenter proxies. Residential proxies are better and not easily blocked, but datacenter proxies are faster. Also, as mentioned earlier, Telegram is in support of proxies.
ProxyRack also offers affordable datacenter proxies. Here are their subscriptions:
Now, let's get familiar with the platform and why you might need a proxy for it.
Telegram Overview
Telegram was launched in 2013 as a cross-messaging platform. The platform has since extended to support messaging, VoIP, and video calling, amongst others. As of 2020, there are more than 400 million active Telegram users.
Additionally, Telegram has a simple user interface (UI), and it is free to use. The platform is renowned for its speed and security. You can access Telegram on all major devices, including iOS, Android, Linux, Mac, and Windows.
Telegram does offer some advantages compared to its users. One of them is that all messages are stored on the cloud with unlimited storage. You can access your messages on different devices without the need for backing up and restoring.
Furthermore, Telegram allows you to send any file type, no matter the extension.
Check out our full range of Residential Proxies
Check out our full Range of Datacenter Proxies
Why You Need Proxies For Telegram?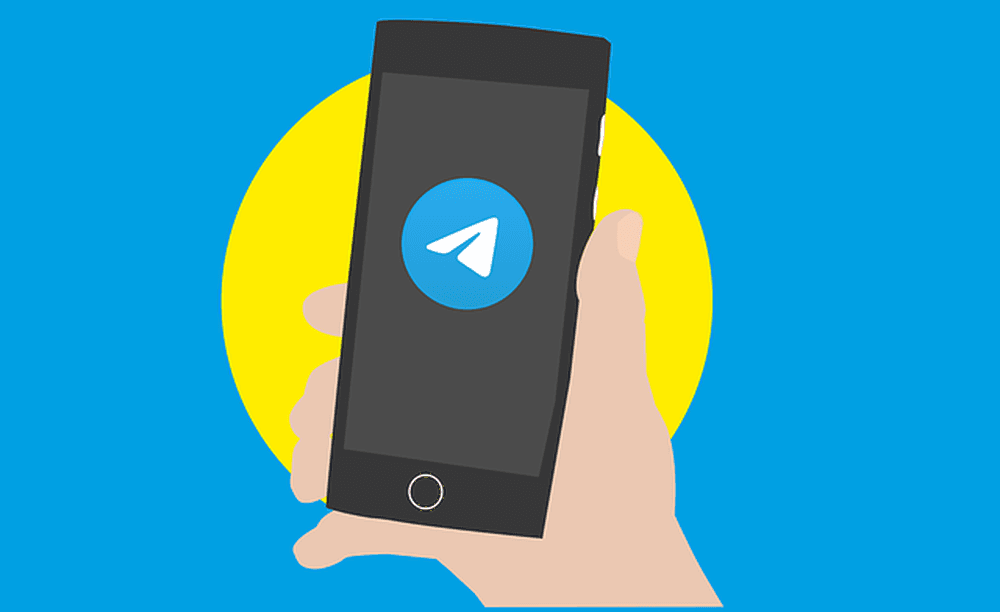 To know why you need proxies for Telegram, you must first understand what proxies are and how they work.
In simple words, a proxy is a server that acts as an intermediary between a web user and web servers. This means that the proxy sends requests and receives resources on your behalf.
Here's how it works.
You connect to a proxy server and try to access a website. Your request is first sent to the proxy that then forwards the request to the websites' server.
When the server sends back resources, it gets received first by the proxy before forwarding it to you.
With that, here's why you'll need a proxy with Telegram.
Telegram isn't available in all countries. Some countries where the social messaging platform is blocked include Russia, India, Iran, etc.
If you reside in any of these countries, you cannot chat with Telegram unless you change your location. To change your location, you don't need to fly out of the country; you simply need a proxy.
Proxies feature different IP addresses. For instance, if you're in Russia, your local ISP will issue you a Russian IP address blocked for Telegram.
With a proxy, you can select an IP address in the UK, Spain, USA, and others where Telegram is not blocked. That's it; you can enjoy all of Telegram.
Conclusion
Both residential and datacenter proxies would work for unblocking Telegram, but the best type is residential proxies. ProxyRack is a reliable proxy service provider to purchase the best Telegram proxies.
Find the perfect Proxy Product.
Proxyrack offers a multiple options to suit most use cases, if you are unsure our 3 Day Trial allows you to test them all.

Residential proxies
Never get blocked, choose your location
View all option available

Datacenter proxies
Super fast and reliable
View all option available
3 Day Trial
Test all products to find the best fit
View all option available
Related articles