This post will show you the best Yelp proxies.
If you're a business, you can easily list your company on Yelp. It's free and you just need to provide basic details like name, address, business category, phone number, etc. After submission, your listing will be reviewed and if approved, you'll be featured on Yelp.
Without further ado, let's show you the best Yelp proxies.
Best Yelp Proxies
Datacenter proxies and residential proxies are the two types of proxies we have. While the first gets IP addresses from data centers, the second gets IP addresses from Internet service providers (ISP).
The best among them to use for Yelp will depend on what you're trying to do. For security and privacy (browsing anonymously), the best proxies to consider are private residential proxies.
Meanwhile, if you want to scrape data off Yelp, the best proxies to go for are rotating datacenter proxies.
Knowing the best proxies for Yelp isn't all. You need to purchase these proxies from a reliable proxy provider. Making use of free proxies is not an option as they aren't dependable.
ProxyRack is a renowned proxy provider that you can purchase proxies from. They provide both residential and datacenter proxy solutions. Below are the subscriptions rates:
Residential Proxies
Datacenter Proxies
Find the perfect Proxy Product.
Proxyrack offers a multiple options to suit most use cases, if you are unsure our 3 Day Trial allows you to test them all.

Residential proxies
Never get blocked, choose your location
View all option available

Datacenter proxies
Super fast and reliable
View all option available
3 Day Trial
Test all products to find the best fit
View all option available
Yelp Overview
Yelp is a platform that connects people. It is an online directory to find reliable business services in your locality. These businesses include restaurants, plumbing, delivery, auto repairs, real estate, pets, etc.
Generally, You can search for any business service on the Yelp site.
As people locate and patronize the business listings featured in Yelp, they can drop reviews. These reviews will help other customers know how good or bad a business performs. Hence, Yelp is a notable platform to get honest information about local businesses.
Yelp has mobile apps for Android and iOS devices so users can access its features conveniently.
Why Do You Need A Proxy For Yelp?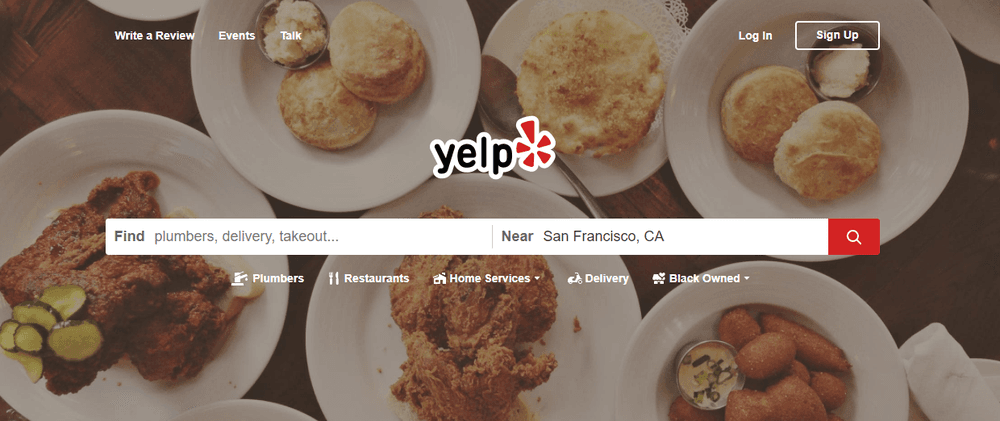 Primarily, the work of a proxy is to mask your true IP address by letting you browse with a different one. Thus, if you want to browse Yelp anonymously for any reason, you will need a proxy.
A more advanced reason why you would need a proxy for Yelp is for data scraping. You can scrape data like customer reviews, ratings, product count, etc. off Yelp for your market research & analysis.
Scraping is an automated task. In other words, the scraping tool you're using is a bot. Without a proxy, your scraping task will be interrupted as your IP address will be banned once the website notices what you're doing.
Meanwhile, with a proxy, you can rotate different IP addresses so you don't get blocked. With different IP addresses being switched at intervals, it'll appear like your browsing from different computers & even different locations.
Check out our full range of Residential Proxies
Check out our full Range of Datacenter Proxies
Conclusion
You can use Yelp proxies to browse the site anonymously or to scrape reviews. The best proxy type to use depends on any of these two tasks. It is recommended that you purchase the best Yelp proxies from ProxyRack because ProxyRack proxies are highly reliable and relatively affordable.
Find the perfect Proxy Product.
Proxyrack offers a multiple options to suit most use cases, if you are unsure our 3 Day Trial allows you to test them all.

Residential proxies
Never get blocked, choose your location
View all option available

Datacenter proxies
Super fast and reliable
View all option available
3 Day Trial
Test all products to find the best fit
View all option available
Related articles