Nowadays, almost everyone uses Zoom for remote meetings and conversations. What we'll be discussing in this article are the best proxies for Zoom.
Best Zoom Proxies
Datacenter proxies are the best proxies for Zoom. This is because they are a lot faster than residential proxies; they mainly use cloud servers. There are many datacenter proxy providers out there. However, if you need the best ones, you should purchase from ProxyRack.
With ProxyRack, you have different types of datacenter proxies with more than 20,000 IP addresses. Check them out:
If you need a proxy for Zoom to change your location, then you might consider a residential proxy. Residential proxies have IPs that represent real locations as they are sourced from Internet Service Providers (ISPs). Below are residential proxies available on ProxyRack.
About Zoom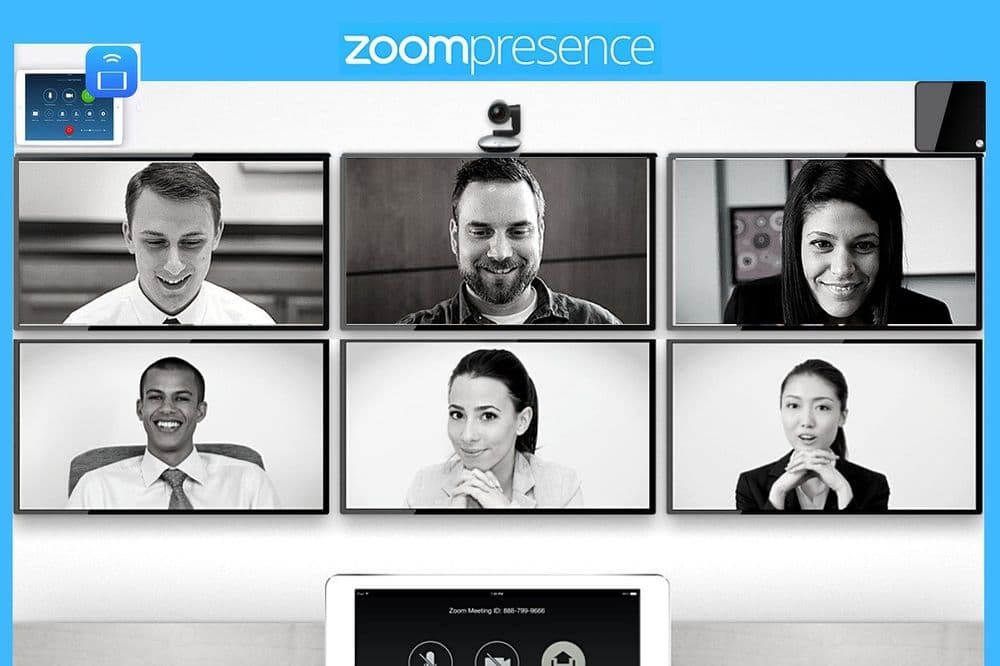 Find the perfect Proxy Product.
Proxyrack offers a multiple options to suit most use cases, if you are unsure our 3 Day Trial allows you to test them all.

Residential proxies
Never get blocked, choose your location
View all option available

Datacenter proxies
Super fast and reliable
View all option available
3 Day Trial
Test all products to find the best fit
View all option available
Zoom is a platform that helps people communicate. It's most renowned for video calling and remote video meetings. Zoom offers one of – if not – the best video conferencing solutions with unparalleled usability.
As a Zoom user, you can hold one on one video calls, video meetings involving multiple participants, virtual events that involve even more participants, and more. The platform supports HD video and audio so the experience is as real as it can be. Furthermore, Zoom fosters collaboration between teams with several built-in tools.
Zoom is a lot more than a video conferencing platform. You can also use it for real-time chat messaging, like a phone system, and if you're a developer, you can enhance the software's functionality using the available APIs and SDKs. As a regular user, you can enhance your experience with Zoom by using integrations. In the Zoom App Marketplace, there are hundreds of other apps and platforms you can connect with.
You can use Zoom without paying. The free account allows you to host a video meeting containing up to 100 participants. Such group meetings will last for a maximum of 40 minutes meanwhile a one-on-one meeting has no limit.
A premium Zoom account is required if you need to host more than 100 users and for longer than 40 minutes. At the highest, Zoom lets you host up to 500 participants that can be extended to 1,000 using an ad-on, and the meetings can last for up to 30 hours.
Why Do You Need Zoom Proxies?
There are a couple of reasons why you would need a proxy for Zoom. Hosting Zoom meetings with lots of participants and for a very long time will consume a lot of bandwidth. If your internet provider isn't very reliable, you'll experience difficulties like lagging and constant disconnection. As a result, you won't get the best Zoom experience.
One of the things a proxy can do for you is to speed up your internet connection. Most proxy servers work as caching servers. Therefore, instead of always requesting information from the original web server, information is drawn from the proxy.
Another reason why you need a proxy for Zoom is to keep your connection private and secure. When you participate in a Zoom meeting or room with so many other participants, you may not want to reveal your true location.
Usually, your location is translated from your IP address. A proxy can hide your real IP address and replace it with a different one. What this means is that if you reside in the United States, you'll be accessing Zoom using a US IP address. If you browse using a Canada proxy, for example, you'll be accessing Zoom using a Canada IP address even though you're in the US.
Therefore, your original location and IP address are kept private and no one will know where you are if you don't want them to.
Bottom Line
With a proxy, you can keep your Zoom connections private and avoid lagging. Not all proxies are reliable which is why you should go for the best proxies for Zoom and you can purchase them from ProxyRack.
Find the perfect Proxy Product.
Proxyrack offers a multiple options to suit most use cases, if you are unsure our 3 Day Trial allows you to test them all.

Residential proxies
Never get blocked, choose your location
View all option available

Datacenter proxies
Super fast and reliable
View all option available
3 Day Trial
Test all products to find the best fit
View all option available
Related articles