In this post, I'll be showing you how to safely use proxies for stealth dropshipping business.
There are different reasons why you might want to launch your dropshipping business in stealth mode. Maybe your original account was suspended or the dropshipping business isn't supported in your location.
Whatever the reason, you're going to need a proxy. But first, what is dropshipping?
What Is Dropshipping?
Dropshipping is an eCommerce business model whereby merchants sell products directly from manufacturers to customers.
No goods are kept in stock. When a customer pays for a product, the merchant orders the product from the manufacturer, and the manufacturer ships directly to the customer. In other words, it's a retail fulfillment business.
This eCommerce business model has several benefits. Since inventory isn't kept, there's less management cost and a merchant will need little or no capital to begin.
However, dropshipping also has its downside such as supplier error, inventory issues, etc. Nevertheless, when executed accordingly, dropshipping is very profitable.
Find the perfect Proxy Product.
Proxyrack offers a multiple options to suit most use cases, if you are unsure our 3 Day Trial allows you to test them all.
Where Can I Dropship To?
When it comes to where to dropship, there are two options. You can either dropship on existing marketplaces that accept new merchants or launch your own online store.
eBay and Amazon are ideal marketplaces for dropshipping. On both platforms, you can create a seller account for free, list products to dropship from suppliers, and manage customer orders. When you dropship on these marketplaces, you spend almost nothing.
If you're very much interested in branding and doing business independently, creating your own online store is ideal. However, it's going to cost you.
This is because you have to pay for the eCommerce software you'll use, purchase a domain, hosting, etc. Some ideal eCommerce platforms to use for your site include Shopify, WooCommerce, Magento, BigCommerce, etc.
Finally, you'll need to connect with suppliers. You can contact suppliers directly or simply import products from suppliers on AliExpress, Oberlo, Doba, SaleHoo, etc.
What Do You Need For Stealth Dropshipping Business?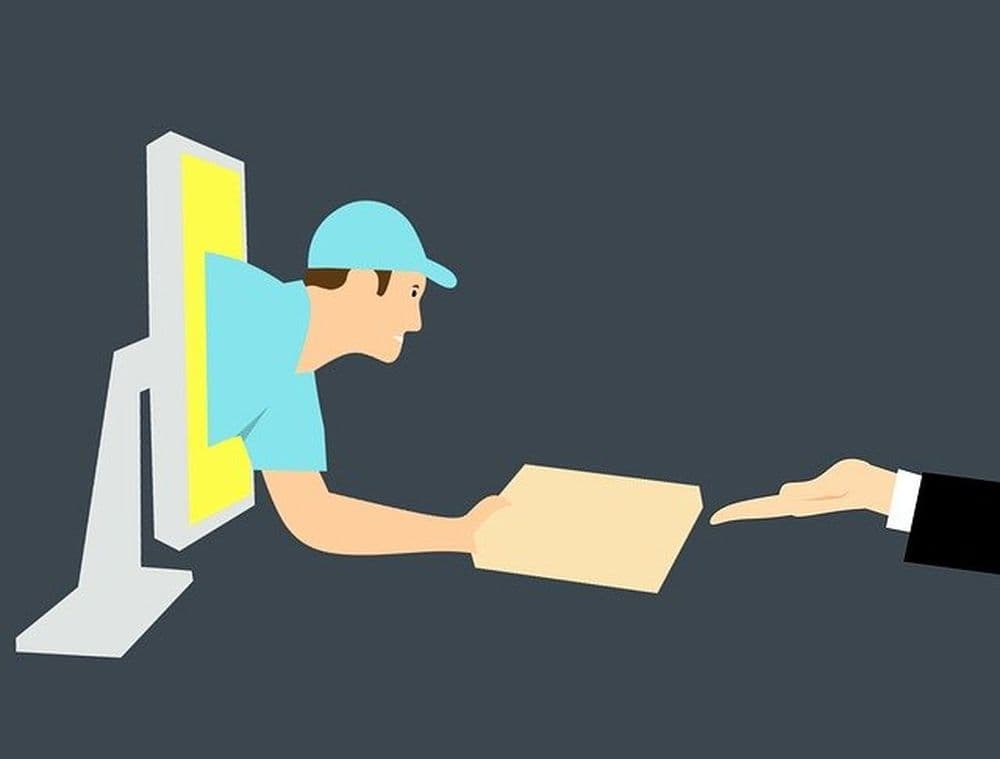 Stealth dropshipping business involves using stealth accounts. Stealth accounts are simply fake accounts – accounts that don't feature the true details of the owner.
You might want to launch a US dropshipping business meanwhile you stay in Europe. Hence, you can create a stealth dropshipping account using US profile details so it appears that you're a US resident.
To create a stealth dropshipping account, you'll need a few things.
First of all, you need a fake profile. Your fake profile should accurately contain details like name, address, phone number, email, etc. There are several online profile generators you can use to generate profiles.
Next, you're going to need a proxy. The proxy is needed to mask and cover all online footprints – most especially your IP address – that could reveal your true identity.
If you create a US stealth dropshipping account while your IP address reads some European country, you're likely to get suspended.
Find the perfect Proxy Product.
Proxyrack offers a multiple options to suit most use cases, if you are unsure our 3 Day Trial allows you to test them all.
How To Safely Use Proxies For Stealth Dropshipping Business
Safety is important when you're using stealth accounts to dropship on eCommerce marketplaces like Amazon and eBay. If you're dropshipping on your own website, you also need to protect your true identity as you'll be interacting with suppliers.
Here's how a proxy can keep you safe.
If you had your dropshipping account suspended, you could still get suspended immediately after creating a new one. The suspension is targeted at your email address, phone number, IP address, and payment information.
You can easily replace all these data except your IP address. That's where proxies come in. With a proxy, you can switch different IP addresses in a snap.
Also, the marketplace can read your previous activity with details such as cookies. With a proxy, you can block the website from accessing this information. Most proxies are cache-free and they'll limit websites from collecting your cookies. Even if the websites do collect, the information they read will be different from the original one.
Check out our Private Residential Proxies
Best Proxies For Stealth Dropshipping Business
For anonymity, the best proxies to use are private residential proxies. These proxies are tagged "private" because the IP address they feature isn't shared. Only one user has access to them.
Also, they are tagged "residential" because the IP addresses aren't generated but gotten from Internet Service Providers (ISPs). Hence, they are like regular IP addresses and not easily blocked.
You shouldn't use free proxies to create stealth dropshipping accounts. Such proxies are not reliable and can easily give out your true identity. Instead, you should purchase premium private residential proxies from a notable proxy provider like Proxyrack.
Private residential proxies are available on ProxyRack starting from just $99.95. You get millions of IP addresses with high reliability and high speeds.
ProductAdvantageLinkPremium GEO ResidentialChoose your locationPremium ResidentialUnmetered ResidentialWidest range of IPsUnmetered ResidentialPrivate ResidentialNever get blockedPrivate Residential
Conclusion
If you have to launch a stealth dropshipping business, your account must be managed properly. With a proxy, you can keep your business safe and prevent being detected and suspended on the marketplace.
Find the perfect Proxy Product.
Proxyrack offers a multiple options to suit most use cases, if you are unsure our 3 Day Trial allows you to test them all.
Related article