In this article, I'll be showing you how to scrape data from BigBasket.
Scraping BigBasket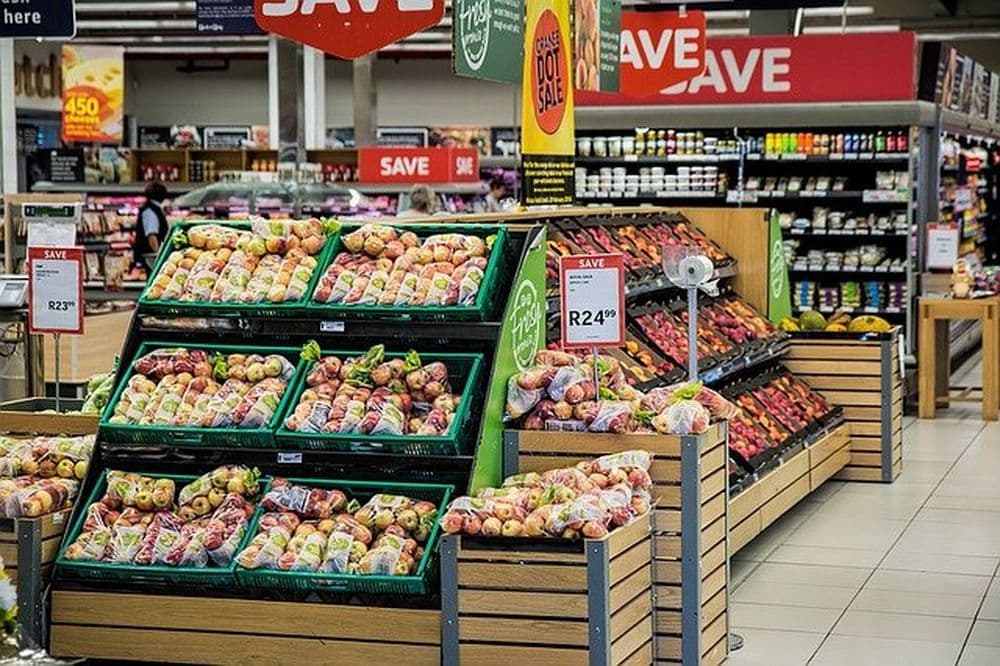 Bigbasket scraping is simply a process of automatically extracting product information from BigBasket listings. A web scraping tool is the fastest and easiest way to extract large amounts of data from it.
Bigbasket is one of India's best online grocers. It is a major ecommerce site that sells a variety of daily necessities, such as fresh fruits and vegetables, everyday products, high-quality food grains and pulses, and a variety of other branded goods.
Bigbasket, as a huge ecommerce site, has a lot of product data that individual shoppers, resellers, and package droppers can scrape and use. First and foremost, it's ideal for drop shipping websites, tiny online retail enterprises, and resellers. It allows them to automate the extraction of product data from Bigbasket.
Find the perfect Proxy Product.
Proxyrack offers a multiple options to suit most use cases, if you are unsure our 3 Day Trial allows you to test them all.

Residential proxies
Never get blocked, choose your location
View all option available

Datacenter proxies
Super fast and reliable
View all option available
3 Day Trial
Test all products to find the best fit
View all option available
This product data can be used by shippers and resellers to fill in their ecommerce stores and attract customers. This data can be used by other ecommerce sites for price analysis, product comparison, and designating best-selling products. Before making a purchase, regular buyers can use the extracted data to check customer ratings and reviews.
To ensure your scraping task is efficient and successful, you'll need a proxy with your web scraping bot. The proxy will primarily ensure that your bot is not detected and blocked by anti-bot systems that websites like BigBasket use.
When you connect to the proxy, your original IP address is hidden and you make use of the proxy's IPs. Proxies always come with so many IPs so you can always switch whenever an IP is blocked. By rotating the IPs, you can prevent them from getting blocked at all.
Best Proxies To Scrape BigBasket
When it comes to web scraping, residential proxies are relatively best. This is because they get their IPs from ISPs. As a result, you can't differentiate their IPs from that which regular internet users use. It'll be difficult and usually impossible for websites to detect residential proxies.
ProxyRack is a recommended proxy provider to purchase the best residential proxies for scraping BigBasket. You can target specific cities and ISPs and you get more than 5 million IP addresses to use. Check out the available options below;
Residential Proxies
Datacenter proxies are another type of proxies you can use for scraping BigBasket. This type of proxies are not as anonymous as residential proxies since their IPs are not from ISPs. Nevertheless, they are still great for web scraping because they are very fast.
You can purchase datacenter proxies from ProxyRack as well. With the proxy provider, you get more than 20,000 IPs to use. Check out the available options below:
Datacenter Proxies
About BigBasket
Founded in 2011, BigBasket is an Indian-based eCommerce website. The company is based in Bangalore. You can order grocery items available in convenience stores, as well as household basics and food supplies from the BigBasket website. The goods get delivered to your doorstep.
The website currently boasts more than 18,000 products in a wide range of categories. Some of the popular categories include fruits & vegetables, beverages, cleaning & household, baby care, beauty & hygiene, and snacks & branded groups.
Bigbasket has a market capitalization of $1.8 billion which makes it one of the biggest companies in India. Alibaba Group, Abraaj Group, Bessemer Venture Partners, Brand Capital, Helion Venture Partners, ICICI Venture, IFC Venture Capital Group, LionRock Capital, Paytm Mall, Sands Capital Management, Sands Capital Ventures, Trifecta Capital, and Zodius Capital are among some of BigBasket's investors.
Bottom Line
For eCommerce merchants and customers, BigBasket is gold. You can scrape data from the popular Indian website with a web scraper and proxy.
Hope you now know how to scrape data from BigBasket?
Find the perfect Proxy Product.
Proxyrack offers a multiple options to suit most use cases, if you are unsure our 3 Day Trial allows you to test them all.

Residential proxies
Never get blocked, choose your location
View all option available

Datacenter proxies
Super fast and reliable
View all option available
3 Day Trial
Test all products to find the best fit
View all option available
Related articles