In this article, I'll be showing you how to scrape data from Europages.
What Is Europages?
Europages is a large online business directory. It features one of the largest databases of EU businesses. There are more than 2.6 million businesses listed in Europages. The website also features a sourcing tool, business lead generator, and suppliers list.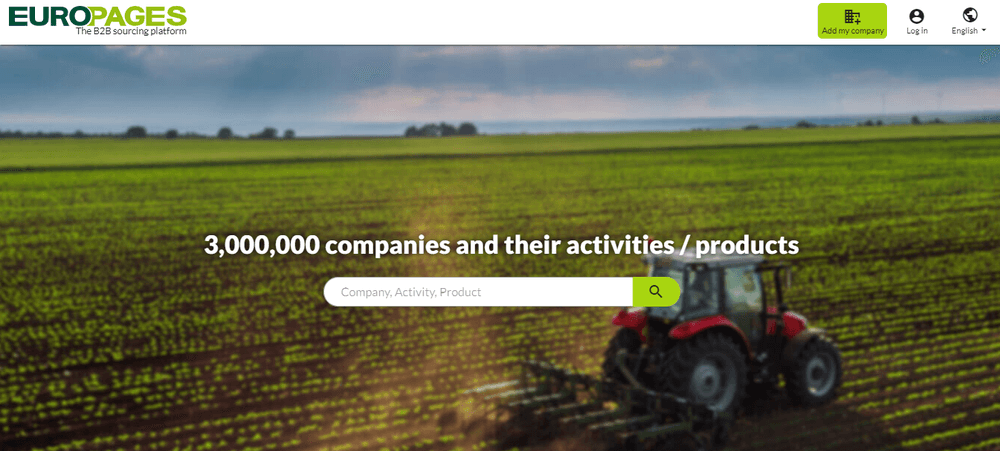 You can use Europages as a business man or woman, SME, company, procurement manager, export professional, manufacturer, distributors, and overall as a business decision maker. The information in the directory helps you understand not just the competition in your industry but also the market at large.
For instance, you can know the top players in your industry, who has the most market influence, competitors at your level, competitors below your level, and more.
On the brighter side, you can find business opportunities, partnerships, generate leads, collect business contacts, and most importantly promote your business. Europages is a public directory so if you list your business, you're making it easier for customers to find you when they look up your industry.
However, unlike many online business directories, Europages isn't entirely free. You pay to list your business and for the visibility you'll gain. The prices for listing are, however, not public. You have to contact the admins to discuss pricing.
How To Scrape Data From Europages
Europages have a significant number of databases since a large number of EU businesses are on the websites with complete business information for promotion reasons. Imagine what you can do, how much sales and revenue you could generate, if you can access this data and draw insights from it.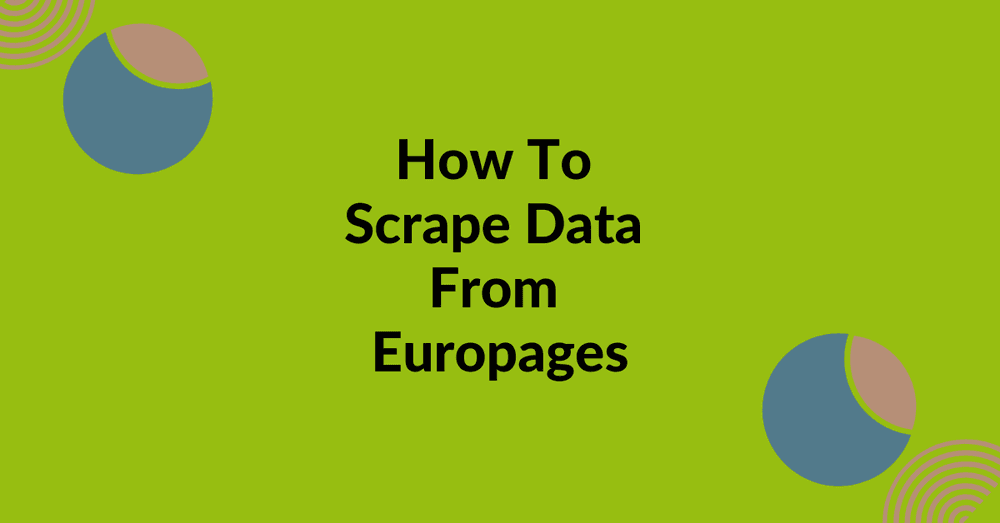 Even though directories like Europages have huge data, you can't access it in a readable format, and there is no way to download this data. The only way is to manually copy and paste this business data into a document or sheet file.
Copying and pasting such a large amount of data will surely take months. Also, even if you spent a lot of time and money on it, you can't be certain that you got all of the right data. The solution is to use a web scraper that can automatically scrape data from a targeted website with just one click.
Data scraping tools make it simple to extract business data from Europages including contact information such as names, phone numbers, emails, addresses, website links, and so on.
The problem, however, is that these web scrapers are bots and if Europages doesn't allow bot traffic, they'll get blocked. Hence, it becomes impossible to scrape data. The solution to that is a proxy.
Best Proxies For Scraping Europages
A proxy server acts as a middleman between your computer and the target website. Because the proxy server has its own IP address, when a user requests to access a website through a proxy, the website transmits and receives data to the proxy server IP, which then forwards it to the user.
Europages will be able to block your scraping bot by monitoring your IP address. If your IP is sending too many requests, more than possible for a normal internet user, then they'll flag it for unusual traffic.
With a proxy, you can prevent this. As mentioned earlier, proxies have their own IPs. When you connect to a proxy, your real IP is hidden. Proxies feature not just one but thousands and millions of IP addresses.
You can scrape Europages efficiently by rotating IPs with your proxy. You can configure the intervals to ensure that each proxy IP sends a healthy amount if requests.
You'll need the best proxies to scrape Europages abs for that, look no further than ProxyRack. I recommend ProxyRack because the proxies are safe, you get more than 5 million IPs, there are rotating proxies, and most importantly, they have a high success rate when it comes to web scraping.
You can check out ProxyRack's proxy plans below:
Unmetered Residential Proxies: Starting from $80

Premium GEO Residential Proxies: Starting from $14.95

Private Residential Proxies: Starting from $99.95
USA Rotating Datacenter Proxies: Starting at $120

Mixed Rotating Datacenter Proxies: Starting at $120

Shared Datacenter Proxies: Starting at $49

Canada Rotating Proxies: Starting at $65
Bottom Line
Now, you should be able to scrape data from Europages.
As a business in the EU or any other part of the world, data on Europages can give you insights into market and industry competition. Scraping Europages is the best way to extract this very valuable data and you can do that with a scraping bot and proxy.
Find the perfect Proxy Product.
Proxyrack offers a multiple options to suit most use cases, if you are unsure our 3 Day Trial allows you to test them all.

Residential proxies
Never get blocked, choose your location
View all option available

Datacenter proxies
Super fast and reliable
View all option available
3 Day Trial
Test all products to find the best fit
View all option available
Related articles