This article explains how to scrape data from Insider Pages.
Insider, also Business Insider, is a US-based website owned by Insider Inc. The website publishes all the latest stories on finance, tech, markets, media, and healthcare from different parts of the world. The website started in 2007 and is now an authority in the online publishing industry.
In addition to the website, readers can make use of the Insider Android or iOS app on their mobile devices. People subscribe to read Insider's publications. Subscription costs around $13 per month and up to $79 per year.
What interests most readers about Insider are the reviews. If you want to buy a product or make use of a service, you can read Insider reviews to know if it's worth it. The reviews cover different categories including tech & electronics, style, home, kitchen, beauty & personal care, travel, money, deals, and gifts.
Although Insider covers global stories, readers can choose a local edition. For example, there's a US edition, International Edition, Spanish Edition, French Edition, and more. Each features the local language.
Find the perfect Proxy Product.
Proxyrack offers a multiple options to suit most use cases, if you are unsure our 3 Day Trial allows you to test them all.

Residential proxies
Never get blocked, choose your location
View all option available

Datacenter proxies
Super fast and reliable
View all option available
3 Day Trial
Test all products to find the best fit
View all option available
Scraping Insider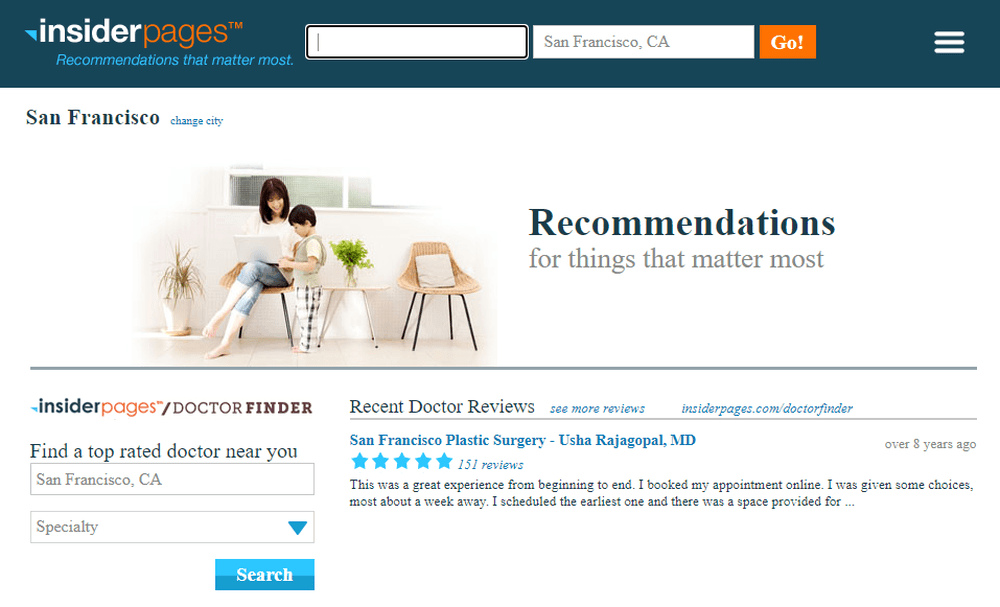 Scraping a website such as Insider has its benefits. It's a way to extract informative articles and reviews from any category you're interested in. Anybody can browse through Insider's pages and copy what they publish but it's different with web scraping.
With web scraping, you can extract and download hundreds of articles at a time. You can use the information you get from the reviews to your advantage as a business. For instance, it could help you make better business decisions.
You may be a researcher looking for publications that relate to your work; especially old ones. Scanning page by page will only waste your time. With web scraping, you can extract in bulk and then easily sort offline to find helpful content.
In some instances, scraping Insider may help you bypass subscriptions. If your web scraping bot can extract premium content from Insider's servers, there'll be no requirement to pay for subscriptions.
How To Scrape Data From Insider Pages
A web scraping bot – or simply web scraper – is what you need. Web scrapers, like any other web bot, works automatically. There are many online bot services so you don't have to create a web scraping bot yourself; simply purchase one.
You only have to assign the task which in this case is scraping data from Insider pages. You can specify the particular category and volume of data you want to scrape. Websites are always wary of bot traffic as that's how most cybercriminals operate.
For this reason, they make use of anti-bot systems to block bot access. In other words, Insider's anti-bot systems can and most likely will prevent your web scraping bot from extracting the data you want.
Proxies are the best solutions to prevent such. Basically, a proxy hides your IP address and replaces it with a different one. They normally feature multiple IPs – thousands to millions of them. You can stop the anti-bot systems from detecting your web scraping bot by rotating IP addresses.
IP rotation mimics the activities of multiple website users. The traffic won't appear to be coming from one source – your bot – but from multiple sources. Your bot will no longer be suspicious as it's common for a website like Insider to have thousands of users at a time.
ProxyRack Proxies For Scraping Insider Pages
ProxyRack proxies are reliable for scraping any website and not just Insider. You either go with the residential proxies with 5 million + IPs or the data center proxies with 20,000 + IP addresses.
The subscription plans are relatively cheaper than most other proxy services. Check them out:
Conclusion
In conclusion, a web scraping bot and proxy are the two tools you need to scrape Insider pages.
Find the perfect Proxy Product.
Proxyrack offers a multiple options to suit most use cases, if you are unsure our 3 Day Trial allows you to test them all.

Residential proxies
Never get blocked, choose your location
View all option available

Datacenter proxies
Super fast and reliable
View all option available
3 Day Trial
Test all products to find the best fit
View all option available
Related articles