In this post, you will learn about the best Twitter Proxies.
Also, we will show you how a Twitter proxy works and why you need to use a proxy for Twitter.
Best Proxies For Twitter
Any type of proxies is ideal for Twitter, but the best Twitter proxies are mobile proxies. This is because Twitter users mostly access it from their mobile devices. Not to mention, mobile proxies are ideal for stealth activities such as web scraping and automation tasks.
Another suitable proxy for Twitter is the residential proxies. Basically, residential proxies are IP addresses that are assigned by real ISPs, and they can also be traced to a real computer.
You can subscribe to high-quality Twitter proxies from ProxyRack, a premium proxy service provider offering diverse types of quality proxies, including datacenter proxies, mobile proxies, and residential proxies.
Find the perfect Proxy Product.
Proxyrack offers a multiple options to suit most use cases, if you are unsure our 3 Day Trial allows you to test them all.

Residential proxies
Never get blocked, choose your location
View all option available

Datacenter proxies
Super fast and reliable
View all option available
3 Day Trial
Test all products to find the best fit
View all option available
Twitter Overview
Twitter is one of the world's most-loved social media platforms, much loved for its 'brisk' tweets with 140 character limits. Hence, every post is always a snappy, straightforward post.
Interestingly, this microblogging platform was founded in March 2006. Presently, Twitter has more than 330 million active users. It is mostly used by social media marketers, academics, students, politicians, policymakers, and other users.
With Twitter, users are free to express themselves, market their businesses, follow other users and be followed, keep up with trending events, reach out to a broad audience base, contribute to discussions, give and get feedback, etc.
Check out our full Range of Mobile Proxies
How Does Twitter Proxy Work?
When you connect to a Twitter proxy, it connects to the Twitter web server on your behalf. Thus, it uses its IP address and location to send your request to the Twitter server. This makes it appear like you are accessing Twitter with a different device in a different location.
Additionally, a Twitter proxy can snoop your IP address and location so that you can use bots to manage multiple Twitter accounts or unblock Twitter in restricted regions. Hence, you can prevent possible detection and suspension of your Twitter accounts.
Why You Need A Proxy For Twitter?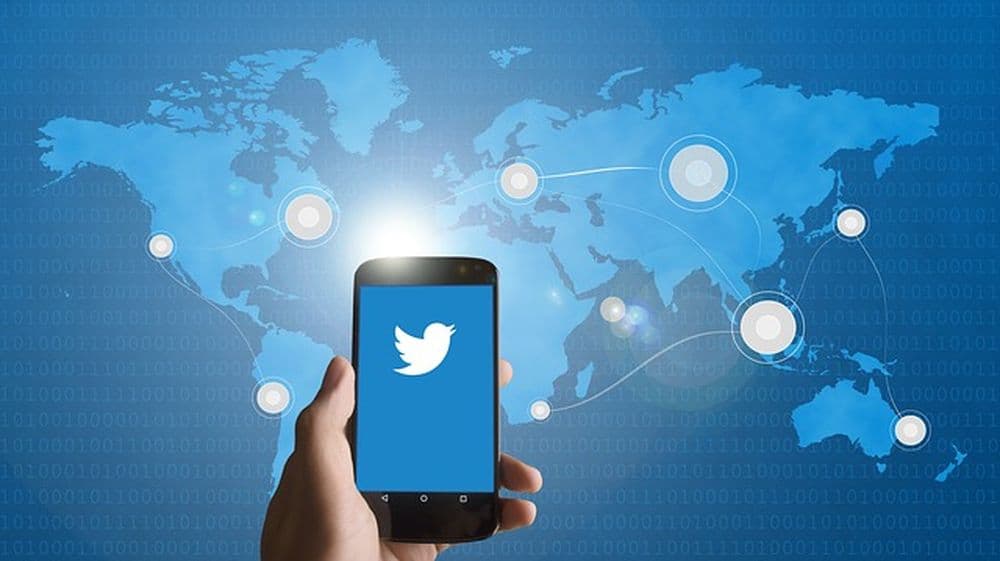 Twitter is an interactive platform that offers its users loads of benefits. However, users are limited to having only one Twitter account. This becomes limiting, especially if you're a social media marketer desiring a wider reach. Thus, to prevent account banning, users wishing to own more than one account can only do so using proxy services.
Having multiple Twitter accounts comes with the challenge of managing such accounts. However, you can use Twitter bots to manage multiple Twitter accounts. Twitter policies do not support the use of automated tools on their site; thus, it becomes necessary to combine bots with automation tools to prevent Twitter from detecting and banning your accounts.
With its massive user base, Twitter is a ready source of data for market research and analysis. However, gathering data manually is a herculean task, but users can collect data from Twitter without much stress using web scraping bots.
As stated earlier, Twitter's policies do not support the use of bots. Therefore, users wanting to scrape data from Twitter will have to do so using Twitter proxies.
Additionally, users in countries where Twitter is banned, e.g., China, Iran, etc., or users in organizations where Twitter is blocked, such as schools, or organizations will need to use Twitter proxies to bypass the restrictions. This requires that such users set their proxy location to the US or other locations with unrestricted Twitter access.
Bottom Line
Although you can use residential proxies for Twitter, mobile proxies remain the best Twitter proxies for managing multiple Twitter accounts or scraping data from Twitter. Thankfully, ProxyRack offers several both residential and mobile proxies.
Find the perfect Proxy Product.
Proxyrack offers a multiple options to suit most use cases, if you are unsure our 3 Day Trial allows you to test them all.

Residential proxies
Never get blocked, choose your location
View all option available

Datacenter proxies
Super fast and reliable
View all option available
3 Day Trial
Test all products to find the best fit
View all option available
Related articles