The Balko bot is a popular AIO bot for copping limited-edition items like sneakers, apparel, etc. In this post, we will show you the best proxies for Balko Bot.
Best Proxies For Balko Bot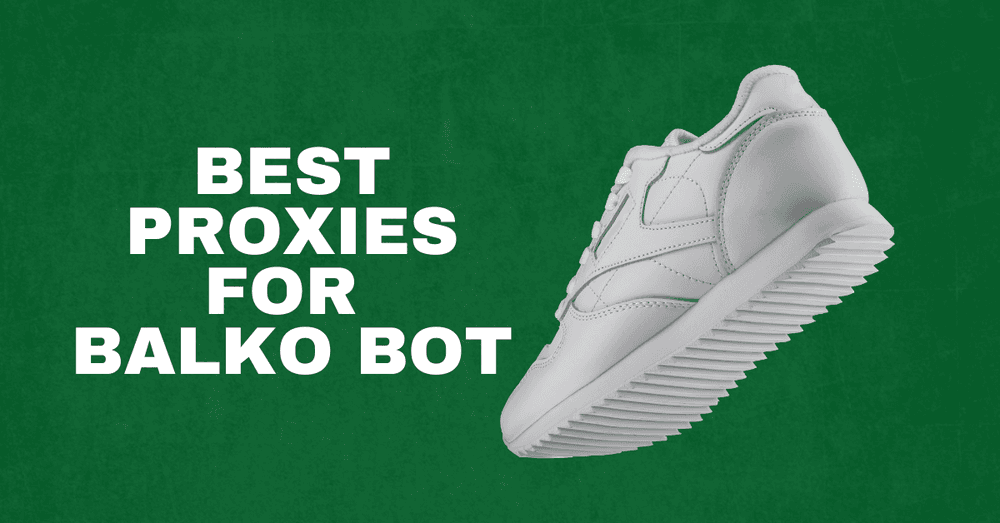 The best proxies for Balko bot are datacenter and residential proxies. In essence, datacenter proxies originate from cloud servers, while residential proxies are sourced from ISPs.
Meanwhile, you can get all kinds of proxies (including mobile proxies) from ProxyRack. Not to mention, proxies from ProxyRack are swift and reliable with high success rates, irrespective of their use cases. This makes them the best proxies for targetting any country, city, and ISP.
Below are ProxyRack's subscription packages:
Residential Proxies
Datacenter Proxies
What Is Balko Bot?
Balko bot is an all-in-one bot created by Balko in 2018. Presently, Balko bot is one of the best bots for shopping on Shopify and buying limited-edition sneakers from footsites including Yeezy supply, Supreme, Off-white, Footlocker, champSports, Eastbay, FootAction.
Using Balko for shopping is easy because it has a simple user interface that makes navigation easy. At the top of the header are six tabs lined from the left to right of your home screen. The proxy tab for adding proxies is the second from the left.
Other tabs include the Taskbar for creating and editing tasks, Analytics, Captcha, Profile, and Settings tabs where you can add webhooks and rates. You can also import cookies right from the Settings tab or customize your interface.
Why Do You Need Proxies For The Balko Bot?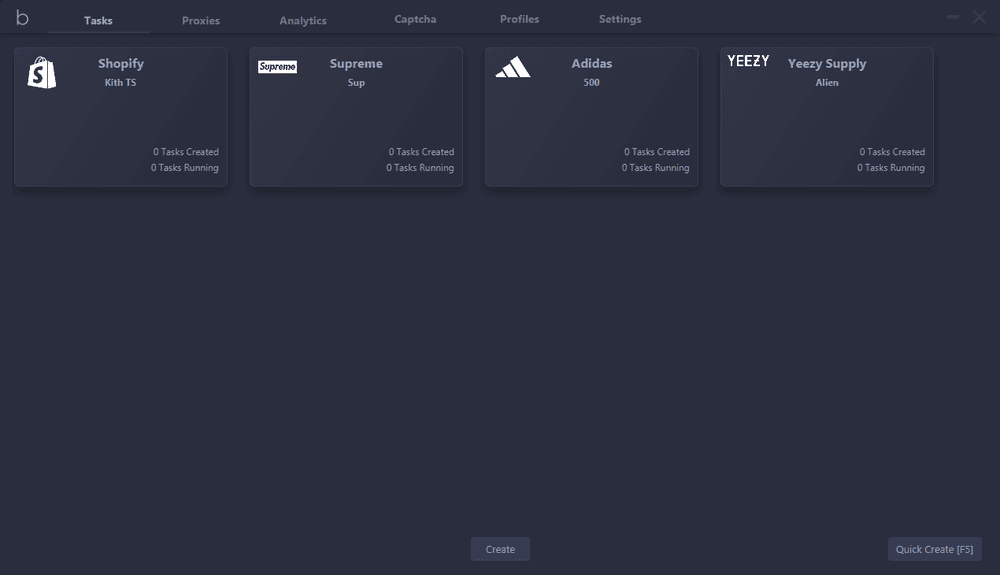 You can edge out other competitors by using proxies with the Balko bot. Competition on footsites is very stiff, with limited-edition goods going out of stock within 30 minutes of release. Hence, using proxies with the Balko bot gives you a higher success rate by edging out other sneakerheads.
The only way you can bypass the one pair per customer rule is by using proxies with the Balko bot. Without proxies, you get the message, 'you're not allowed to make a second purchase.' but since proxies rotate your IP address, you will appear to the site as a different user, thus effectively bypassing the 'one pair per customer rule.'
You need proxies to buy location-exclusive limited-edition sneakers, without which it is impossible to buy if you live outside of such locations. Using proxies gives you the option of selecting a server closest to the location of the website you're targeting and increases your success rate.
Most e-commerce sites, including footsites, have antibot policies that can lead to account or IP ban when caught. Therefore, it is essential to protect your bot by using proxies to evade detection by antibot software installed on such sites.
It is important to stay anonymous to protect your financial details while buying goods and services online, especially if you're using a public WiFi network. Since a proxy changes your IP address and location regularly, it will be impossible for hackers and spies to keep a tab of your online activities or intercept your data traffic, which can lead to your personal and financial details being compromised.
Conclusion – Best Proxies For Balko Bot
Using proxies with the Balko bot guarantees you a higher success rate when buying limited-edition products.
It also protects sneaker bots from possible detection and ban by most websites with antibot features, bypasses the one-pair per customer rule for footsites, bypasses geographic restrictions when shopping for location-exclusive products, and also protects your data and privacy when using your credit card online.
Related articles
Find the perfect Proxy Product.
Proxyrack offers a multiple options to suit most use cases, if you are unsure our 3 Day Trial allows you to test them all.

Residential proxies
Never get blocked, choose your location
View all option available

Datacenter proxies
Super fast and reliable
View all option available
3 Day Trial
Test all products to find the best fit
View all option available