If you have an interest in shopping on the Finish Line website, I'll be showing you the best proxies you can use in this article.
Best Proxies For Finish Line
For sneaker bots, the best proxies to use are residential proxies. Hence, residential proxies are the best proxies for Finish Line.
If you'll use a sneaker bot, you need to appear as natural as possible. This can be achieved with residential proxies as this proxy type gets their IP addresses from Internet Service Providers (ISPs).
In other words, the IPs you get from residential proxies are the same a normal internet user in the server country would use. These proxies are great for geo-targeting as the IP addresses are linked to real locations.
If you simply need to unblock the Finish Line website, you can make use of datacenter proxies although residential proxies still remain the best.
Find the perfect Proxy Product.
Proxyrack offers a multiple options to suit most use cases, if you are unsure our 3 Day Trial allows you to test them all.

Residential proxies
Never get blocked, choose your location
View all option available

Datacenter proxies
Super fast and reliable
View all option available
3 Day Trial
Test all products to find the best fit
View all option available
It's important not to make the mistake of using free proxies. The majority of them aren't reliable and their connection drops randomly which could leak your information. You should go for premium residential proxies (or datacenter proxies) and I recommend you purchase from ProxyRack.
Here are the available residential proxies and datacenter proxies subscriptions featured on ProxyRack.
Residential Proxies
Datacenter Proxies
Finish Line Overview
Finish Line is a popular American company and online website for purchasing athletic footwear. The company is owned by Clayton Griffith and was launched in 1976. It's also a subsidiary of JD Sports.
There are men, women, and kids footwear sold on Finish Line. This includes running shoes, basketball shoes, casual shoes, training shoes, boots, and sandals. They are sourced from top brands like Nike, Jordan, Adidas, etc.
Aside from athletic footwear, athletic apparel and accessories are also sold on Finish Line. There are about 660 Finish Line stores in different parts of the USA and Puerto Rico.
Furthermore, there are more than 900 Finish Line branded locations in the USA. This includes Macy's department stores and regular US malls.
Online shopping is possible on the Finish Line website and on Macy's website. Finish Line also features mobile applications for Android and iOS devices; this allows customers to shop on the go.
Why Do You Need Proxies For Finish Line?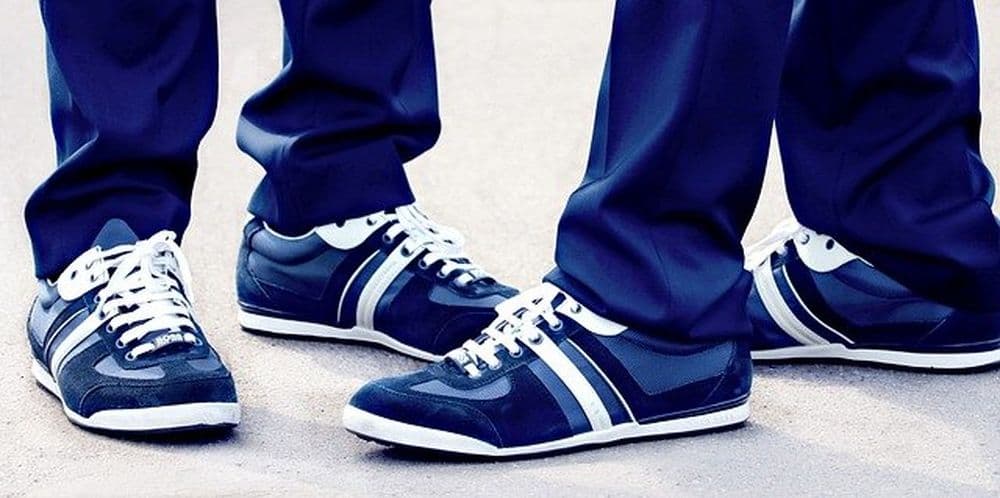 Finish Line is an American-based company. The website is inaccessible in some countries. If you reside in a country where the Finish Line website is restricted, a proxy can help you bypass the restriction.
When you connect with a proxy, you browse the net with the proxy's IP instead of yours. Therefore, all you need to do is to select a proxy that features an IP address of any country where Finish Line is not restricted; a USA proxy for example.
Another reason why you'll need a proxy for Finish Line is if you're using a sneaker bot. If you want to quickly purchase new sneakers on Finish Line, sneaker bots are ideal. These bots automate the checkout process such that you can place and pay for orders in seconds. You can never be this fast if you're shopping manually.
Like most websites, Finish Line isn't friendly to bots. If you access the online store with a sneaker bot and you're detected, your IP address will be blocked/blacklisted. This means you'll no longer be able to access the website.
With a proxy, you have many IP addresses to browse with. If one is blocked, you can easily switch to a different one and continue browsing. Also, you can rotate the IP address so none gets used for long and none gets blocked.
Bottom Line
As discussed in the article, there are several reasons why you would need proxies for Finish Line. Both residential and datacenter proxies can be used for Finish Line. However, residential proxies are recommended as the best. This is because of their ISP-affiliated IP addresses which make them very reliable. From ProxyRack, you can purchase reliable residential proxies for Finish Line.
Find the perfect Proxy Product.
Proxyrack offers a multiple options to suit most use cases, if you are unsure our 3 Day Trial allows you to test them all.

Residential proxies
Never get blocked, choose your location
View all option available

Datacenter proxies
Super fast and reliable
View all option available
3 Day Trial
Test all products to find the best fit
View all option available
Related articles