In this post, we'll be looking at the best proxies for Kith and also how you can make use of them to improve your shopping experience.
Best Kith Proxies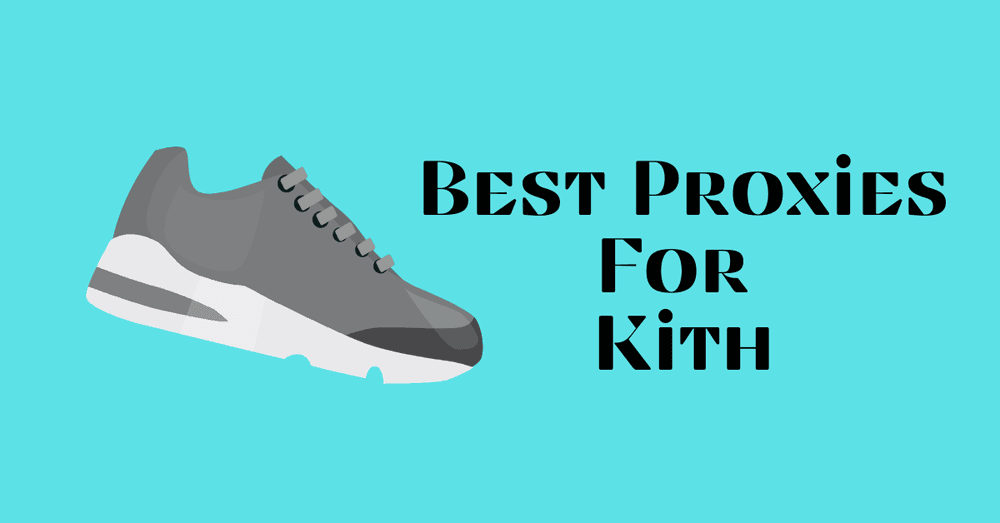 For Kith, you can choose between residential and datacenter proxies. Residential proxies provide you genuine IPs, whereas data center proxies give you proxies that are administered by the data centers.
Residential proxies are difficult to detect because their IPs belong to genuine people. On the other hand, data center proxies are faster than residential proxies. What you should be most concerned about, though, is the proxy service you utilize. You can go for residential or datacenter proxies but if your provider isn't reliable, the proxies also won't.
ProxyRack is a great place to go if you want to get the best proxies for Kith. With ProxyRack, you get both residential and datacenter proxies. The service boasts of a large pool of IPs with more than 20,000 datacenter proxies and up to 5 million residential IPs.
Find the perfect Proxy Product.
Proxyrack offers a multiple options to suit most use cases, if you are unsure our 3 Day Trial allows you to test them all.

Residential proxies
Never get blocked, choose your location
View all option available

Datacenter proxies
Super fast and reliable
View all option available
3 Day Trial
Test all products to find the best fit
View all option available
Furthermore, the proxies are relatively cheap. Check them out below;
Residential Proxies
Datacenter Proxies
Kith Overview
Kith is a versatile lifestyle brand for men, women, and children, as well as an innovative retail store based in New York. The company has seven flagship locations that were designed in collaboration with Snarkitecture to give clients a really unique experience. You can shop at the walk-in stores or on the internet via the online store.
Additionally, Kith provides a handpicked variety of multi-brand apparel and footwear, as well as in-house label products. Ronnie Fieg, a well-known name in the footwear industry, launched Kith. Born and bred in Queens, Fieg has been working in the footwear industry since he was 12. He worked his way up from floor salesperson to assistant manager to head purchasing.
Kith links itself with businesses and ideas from Fieg's background that cohesively structured the origins of his upbringing. Fieg sees Kith as an extension of himself, seeking to change the present fashion environment while providing consumers more than they pay for.
Why You Need A Proxy For Kith?
The major reason why people need proxies for Kith is for sneaker bots. Kith is a website where you can purchase a variety of footwear among other streetwear. Supposing there's a hot release, you may find it difficult to buy your desired pair due to the rush. The reason you're missing out is because others are doing it faster using a sneaker bot.
With a sneaker bot, you can purchase stuff from Kith a lot faster too. Sneaker bots move at incredible rates. Consider how long it takes you to choose products, add them to your cart, then check out. A sneaker bot will have completed at least 10 checkouts in that period. This is also owing to the fact that sneaker bots execute numerous shopping tasks at the same time.
For example, most bots allow users to conduct up to 100 tasks simultaneously. They are able to do this because they employ a variety of proxies to hide your true location. This is why using a proxy is important. Kith and most websites out there are responsible for blocking unwanted bots.
With a proxy, you can make use of your sneaker bot without being detected by the anti-bot systems. A proxy will vice your bot by hiding your true IP and letting you browse with different and as many IPs as you want. However, you can only enjoy this when you make use of the best proxies.
Conclusion
Shopping on Kith with a sneaker bot requires very reliable proxies. From ProxyRack, you can purchase the best ones.
Find the perfect Proxy Product.
Proxyrack offers a multiple options to suit most use cases, if you are unsure our 3 Day Trial allows you to test them all.

Residential proxies
Never get blocked, choose your location
View all option available

Datacenter proxies
Super fast and reliable
View all option available
3 Day Trial
Test all products to find the best fit
View all option available
Related articles