Microsoft Office 365 is a popular product from the Windows' manufacturer. In this article, I'll be showing you the best proxies for Microsoft Office 365.
Best Proxies For Microsoft Office 365
Your proxy service provider will decide whether or not you are receiving the best Microsoft 365 proxies. Using free proxies is a common mistake made by many. While some are reliable, the vast majority are untrustworthy. This is why you should use a premium proxy service like ProxyRack to get the safest Microsoft Office 365 proxies.
Residential proxies from ProxyRack include Unmetered Residential, Premium GEO Residential, and Private Residential proxies. You get access to over 5 million residential IPs in different countries from leading ISPs. Datacenter proxies are also available with more than 200,000 IP addresses.
Check out ProxyRack's pricing plans for proxies.
Datacenter Proxies
Find the perfect Proxy Product.
Proxyrack offers a multiple options to suit most use cases, if you are unsure our 3 Day Trial allows you to test them all.

Residential proxies
Never get blocked, choose your location
View all option available

Datacenter proxies
Super fast and reliable
View all option available
3 Day Trial
Test all products to find the best fit
View all option available
About Microsoft Office 365
Microsoft 365, formally known as Office 365, is a Microsoft premium subscription service that includes well-known apps such as Word, Excel, Access, and PowerPoint. As a user, you have access to cloud storage, improved security, and a variety of Microsoft software programs depending on the subscription they choose.
Microsoft 365 was introduced in 2017 as a combination of Office 365 and Windows 10 Enterprise licenses. It's a superset of other Microsoft device management and cloud-based security services.
Office 365 was renamed Microsoft 365 in 2020 as Microsoft targeted individuals and small companies. It then included a broader range of products that go beyond the core Microsoft Office software programs. Notable among these are the artificial intelligence (AI) capabilities and cloud-based productivity tools.
Some of the extra features you enjoy with the new Microsoft 365 include:
This Microsoft Editor will fix a user's writing grammar and style. It's an AI-powered feature that can be utilized in Word and Outlook and it works in over 20 languages. You can install the Google Chrome and Microsoft Edge extension to use as well.
This functionality allows users to connect directly to bank and credit accounts from Excel. You can download and import your bank transaction information into a budget or other spreadsheet packages with ease.
With Microsoft 365, Microsoft updated Teams with new features that allow more personalization. Friends and family may form team groups to plan travels, organize events, and keep in touch. It's very similar to what you get with Slack.
Users can share their location with family members using Microsoft Family Safety. You can track locations in real-time, and notifications can be sent when a user arrives at a certain location. Parental controls and screen time tracking are also available.
Why Do You Need Proxies For Microsoft Office 365?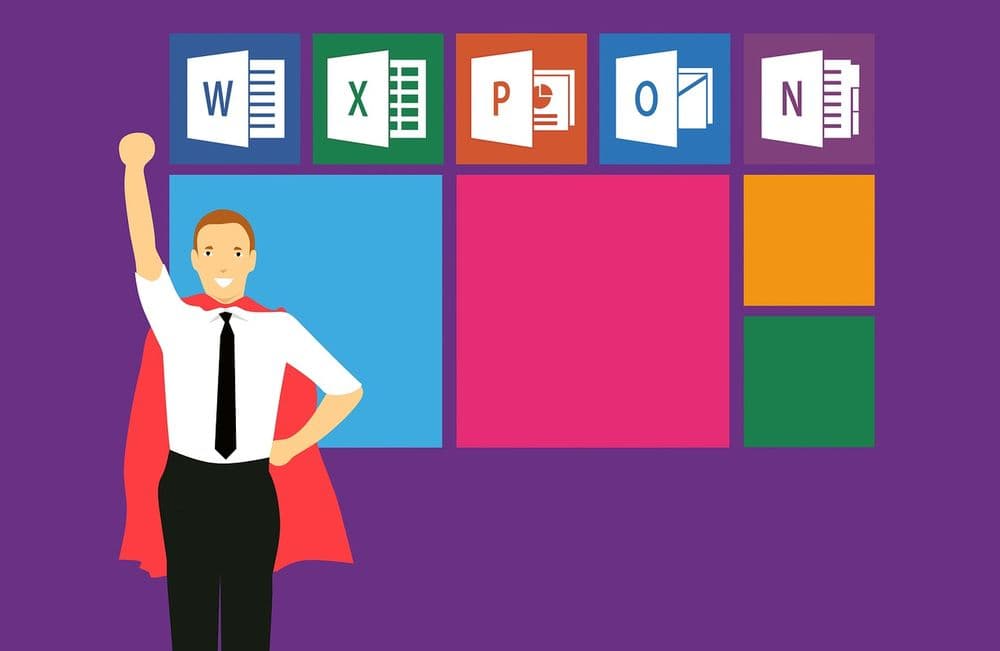 A proxy is not very vital for Microsoft Office 365. This is because the platform is already as secure and encrypted as any web platform can be. However, you can use a proxy if you want to strengthen your connection even further or you want to access the Microsoft 365 platform anonymously.
By masking your IP address, a proxy will be able to hide your true browsing details when you're using Microsoft Office 365. Nevertheless, people who need proxies for Microsoft 365 perform cloud access security broker (CABS) deployment.
This is most common when you're not deploying with an API or plugin but instead an inline deployment between Office 365 and a different endpoint. Microsoft doesn't recommend users to use proxies in traffic routing. There are various reasons why this is so but, your account won't be blocked when you use a proxy.
Instead, you may not have access to quality support amongst others. Therefore, if you're going to use a proxy, it's very important that you use the right one. This is why you must only go for the best proxies for Microsoft Office 365.
Bottom Line
There you go! You can purchase the best proxies for Microsoft Office 365 from ProxyRack.
Find the perfect Proxy Product.
Proxyrack offers a multiple options to suit most use cases, if you are unsure our 3 Day Trial allows you to test them all.

Residential proxies
Never get blocked, choose your location
View all option available

Datacenter proxies
Super fast and reliable
View all option available
3 Day Trial
Test all products to find the best fit
View all option available
Related articles