Are you looking for the best proxies for Mozilla Firefox browser? This post gives you the best proxies to use with the Firefox browser.
What Type Of Proxies Work Best With Mozilla Firefox Browser?
The best choice of proxies depends on the purpose of using proxies. If you intend coping limited-edition wear, gaming, or scrape data from websites, then Datacenter proxies will be your best bet for Mozilla Firefox. Datacenter proxies are cloud-based proxy servers not tied to a physical location. They are preferable for their high-speed connectivity needed for such operations.
However, if you intend to bypass geo-blocks, access restricted websites, manage social media accounts, or shop online, residential proxies should be your first option. Residential proxies are proxy servers that use IP addresses assigned by ISPs, and are set up like devices for regular users; thus, they have IP addresses tied to a physical location much like every other internet user. Hence, they are preferable for operations that require a higher level of disguise.
An Ideal proxy service provider should provide more than 500,000 unique proxies daily and should be able to handle over 800 million API requests from over 3000 users.
ProxyRack meets up the criteria for the best proxy provider and also offers its clients an unbeatable rate.
Find the perfect Proxy Product.
Proxyrack offers a multiple options to suit most use cases, if you are unsure our 3 Day Trial allows you to test them all.

Residential proxies
Never get blocked, choose your location
View all option available

Datacenter proxies
Super fast and reliable
View all option available
3 Day Trial
Test all products to find the best fit
View all option available
Below are ProxyRack price plans for Datacenter, and Residential proxies
Datacenter Proxies
What Is Mozilla Firefox?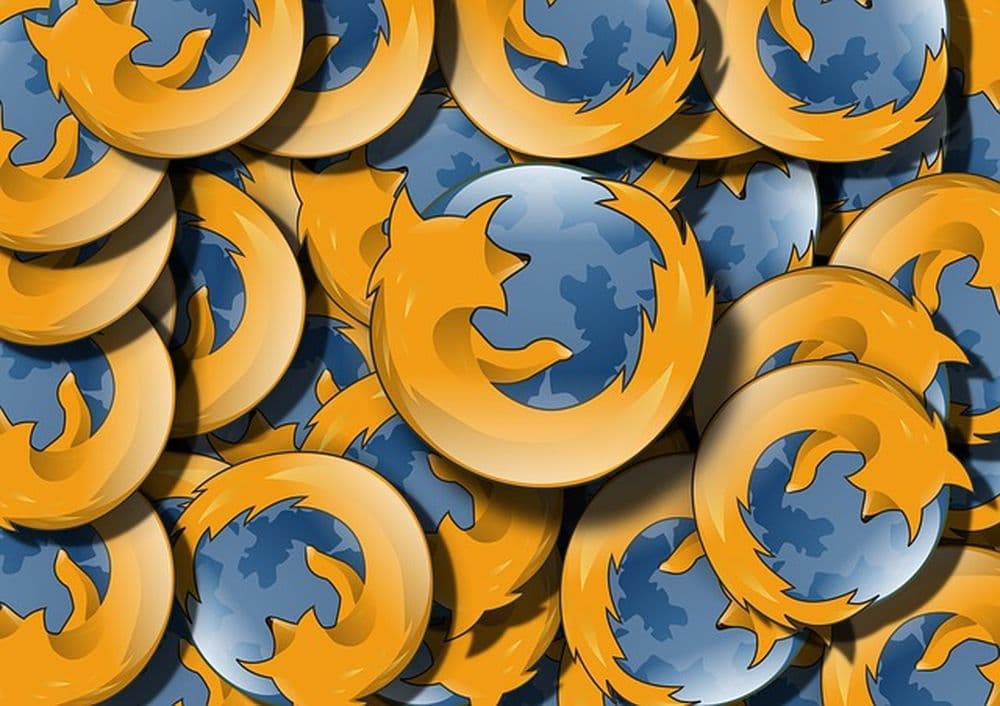 Mozilla Firefox is a web browser developed in 2002 by Mozilla Corporation, a subsidiary of the Mozilla Foundation, a not-for-profit organization.
Unlike most Chromium browsers, Firefox is not Chromium-based but uses its proprietary Quantum browser engine built to load faster than major browsers, block out third-party cookie trackers and collectors, cryptojackers, digital fingerprint collectors, and social media trackers.
Mozilla Firefox has privacy at the core of its theme; hence, it is designed with privacy-enhanced features thus, priding itself as one of the fastest, safest, free, and open-source browsers.
With Mozilla Firefox, you can customize your browsing experience, browse faster, and enjoy privacy protection online.
Why Do You Need Proxies With Mozilla Firefox Browser?
Mozilla Firefox will not sell your data to third parties and will also protect you from third-party trackers, but it won't make you an anonymous user unless you're using proxies.
You should use proxies with Mozilla Firefox for the following reasons:
Protect your online privacy
Since Mozilla Firefox is a browser interface for accessing websites and resources, it won't protect your identity (IP address, location, and other identifying information) when connecting to a web address. Thus, the website you're connecting to knows your IP address, the location you're making a connection from, and other connection details and can even store these details to serve you with ads tailored to your browsing history.
However, using proxies with Mozilla firefox prevents websites you access from accessing your IP address, location, and other identifying information because proxies work by shielding such information from online view.
Improve online security
Inbound data traffic to your device gets to the proxy server, which filters out malicious data traffic before forwarding inbound data traffic to your device. Thus, ensuring that you're protected from malware. Additionally, you can set up your proxy connection to encrypt data requests to a website.
Access geo-blocked or censored websites
If you work in an organization that censors social media usage or live in a country where access to some online platforms like Netflix, Hulu, BBC iPlayer, etc., are geo-blocked, this would be one of the best reasons to use proxies with Firefox. Connecting to a proxy server bypasses all types of network restrictions set by organizations and geo-blocks set up by websites to give you free, unhindered access to Facebook at work or Hulu somewhere in the heart of Africa.
Exercise Parental control
How do you prevent your kids from accessing inappropriate web content? Using proxies can take care of this worry as a parent. If you can set up a proxy to bypass censoring and web-block, you can also set up proxies to block access to websites with content unsuitable for kids.
Improve connectivity speed, bypass ISP speed throttling, and save bandwidth
Proxies give you the advantages of bypassing speed throttling from network providers, especially when downloading. Also, proxy browsers serve as a cache; thus, visiting previously browsed websites is faster because the proxy server already saved copies of visited websites.
Bottom Line
With proxies, you can enjoy a much faster browsing experience, an all-new level of privacy, and complete online anonymity while browsing the internet with Mozilla Firefox.
Find the perfect Proxy Product.
Proxyrack offers a multiple options to suit most use cases, if you are unsure our 3 Day Trial allows you to test them all.

Residential proxies
Never get blocked, choose your location
View all option available

Datacenter proxies
Super fast and reliable
View all option available
3 Day Trial
Test all products to find the best fit
View all option available
RELATED ARTICLES