Have you been in search of the best proxies for PhantomBot? Don't worry, you will find them in this post today.
Best Proxies For PhantomBot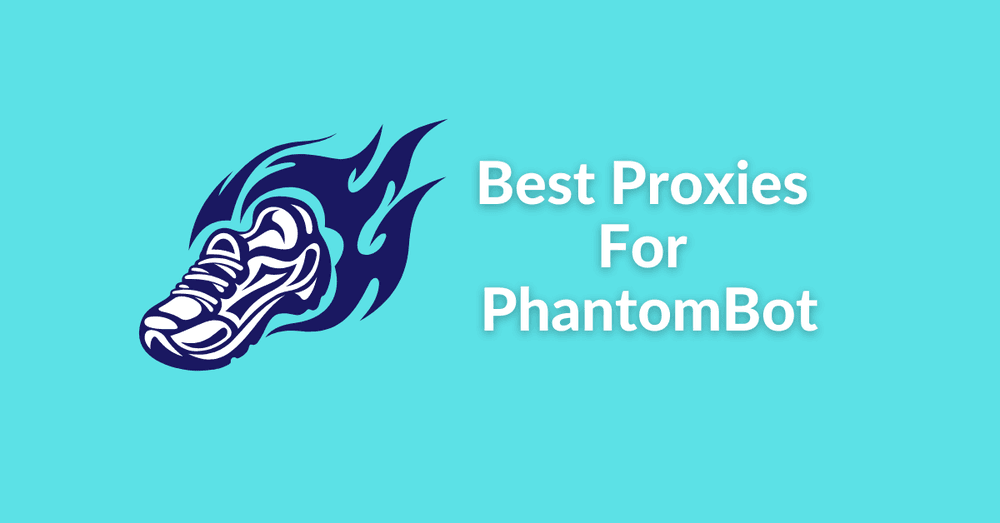 Generally, proxies are classified into two major categories; the residential and the datacenter proxies.
The residential proxy is a proxy type that is associated with an internet service provider which allows you to choose a particular location and surf the internet from the location. With this kind of proxy, your IP address is hidden, making it difficult for your bots to be detected.
Meanwhile, unlike the residential proxy, the datacenter proxy is not associated with Internet Service Providers (ISP).
Its service comes from a secondary company that provides you with private IP addresses. This category of proxies is often used by many people at the same time because their servers are cloud-based. However, this doesn't affect their effectiveness.
So, regardless of the category of proxy you need, I recommend a reliable proxy service provider known as ProxyRack.
ProxyRack has millions of residential proxies and over 20,000 datacenter proxies. This proxy service has also been commended by its users.
Now, check out the amazing prices of ProxyRack below:
Residential Proxies
Datacenter Proxies
What Is PhantomBot?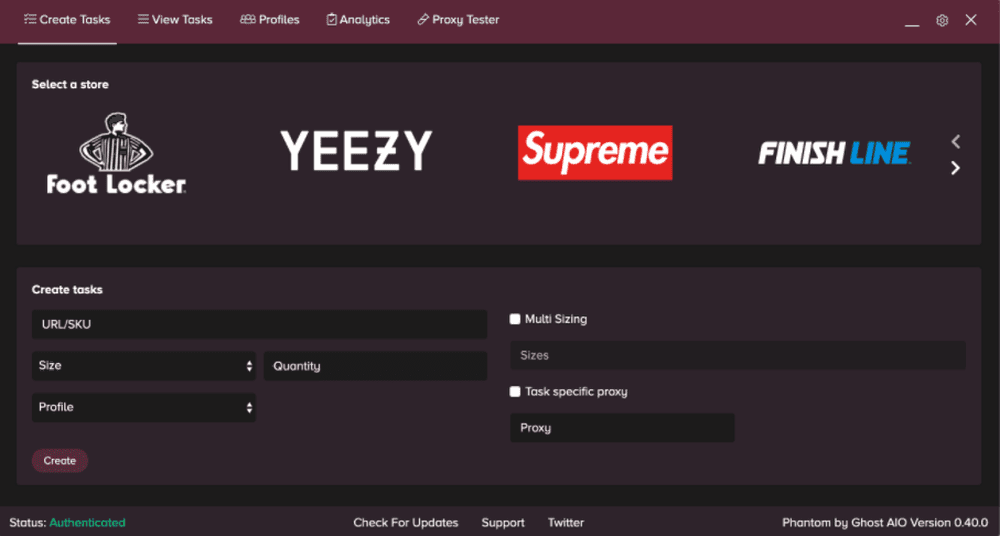 PhantomBot is among the best sneaker bots that you will find online today.
This Bot was created by Ghost AIO, a company well known for fashion and shopping automation. Meanwhile, Phantom is only one of their many products.
Ever since it was released in late 2018, it has recorded a lot of sales success through retailers. Phantom supports Shopify, Adidas, Yeezysupply, Footsites, Supreme, among others.
It also comes with lots of amazing features that have made its users rank it high on their favorite Sneaker Bot list.
Some of these features include the; bot download option, proxy tester page, an easy-to-navigate control panel.
Aside from that, they have an analytical page where you can view all data concerning successful checkouts, carts, and individual checkout breakdowns.
For the proxy tester feature, you can test your proxies on the left side of the page as all you need to do is to enter the proxy and then click on the test button. Also, you can purchase proxies by clicking on the 'buy proxies' button.
Why Do You Need Proxies for PhantomBot?
It was mentioned earlier that PhantomBot is one of the best sneaker bots and you already how useful these bots can be in terms of making you work easier, reducing your stress as well as minimizing your device power when shopping.
With PhantomBot, you can purchase a lot of sneakers very quickly. You can also purchase new versions of sneakers quickly before they go out of stock.
But there is a challenge as only few online shopping stores support the use of bots. In fact, most of them detest bot traffic; therefore, they can go any length to prevent them.
However, in other to bypass this kind of restriction, you need the proxy to do the job for you.
With proxies, your real IP address will be masked while you connect anonymously. Also, proxies do have thousands of IP addresses that you can always select from.
Another interesting thing about proxies is that you can always rotate these IP addresses at intervals so that you can browse and shop online without being suspected.
So, with proxies, shopping online with PhantomBot without any form of restriction is guaranteed.
Bottom Line
The best proxies for PhantomBot is either residential or datacenter proxies depending on your need. With the ProxyRack proxies, you can shop online anonymously with PhantomBot without getting banned or restricted.
Ensure you share this article to others who may also be searching for the best proxies for PhantomBot.
Find the perfect Proxy Product.
Proxyrack offers a multiple options to suit most use cases, if you are unsure our 3 Day Trial allows you to test them all.

Residential proxies
Never get blocked, choose your location
View all option available

Datacenter proxies
Super fast and reliable
View all option available
3 Day Trial
Test all products to find the best fit
View all option available
Related articles