Proxies are ideal for use with Tokopedia, whether as a buyer or seller; in this post, you will learn about the best proxies for Tokopedia.
What Are The Best Proxies For Tokopedia?
Datacenter proxies are the best Tokopedia proxies because they are fast and reliable proxies originating from Datacenters close to Tokopedia servers.
Residential proxies are also ideal for use as Tokopedia proxies; although they are not as fast as Datacenter proxies, they are best for use cases involving stealth.
Thankfully, ProxyRack is a good source for high-quality proxies that are suitable for accessing Tokopedia or other online marketplaces.
Below are ProxyRack price plans for Datacenter and Residential proxies:
Find the perfect Proxy Product.
Proxyrack offers a multiple options to suit most use cases, if you are unsure our 3 Day Trial allows you to test them all.

Residential proxies
Never get blocked, choose your location
View all option available

Datacenter proxies
Super fast and reliable
View all option available
3 Day Trial
Test all products to find the best fit
View all option available
Residential proxies
Datacenter Proxies
What is Tokopedia?
Tokopedia is an Indonesian-based online marketplace established in August 2009 by William Tanuwijaya and Leontinus Alpha Edison. Presently, Tokopedia records about 100 million active users monthly. From wears and bags to laptops, computers, and services, Tokopedia is an extremely popular online marketplace covering over 97% of Indonesian districts.
Online marketplaces are common targets for hackers and spies; hence it is advisable to use proxies when buying or selling on such platforms.
Why Do You Need Proxies For Tokopedia?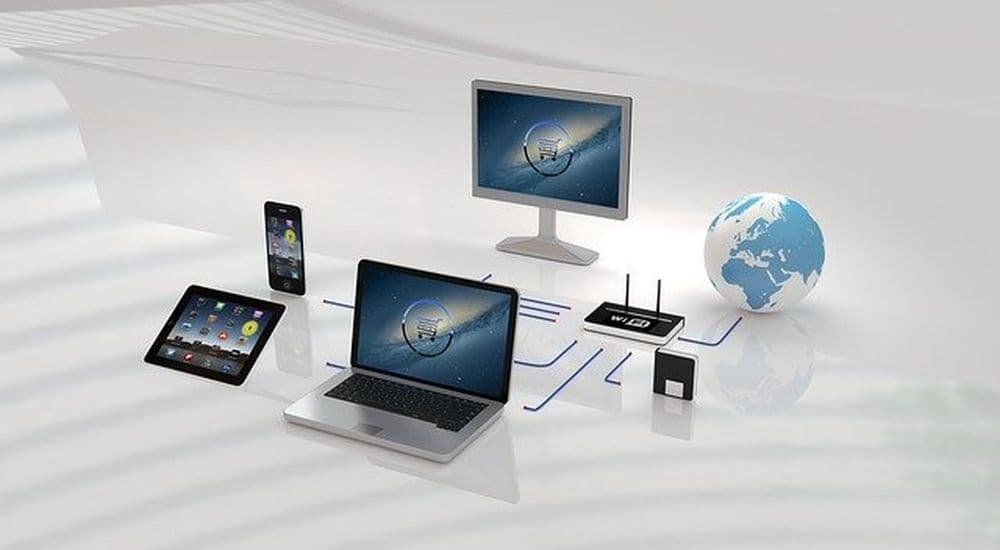 As a buyer or seller on the Tokopedia marketplace, you will need proxies to protect you against hackers and give you the speed advantage. Proxies are great for protecting your data and privacy. It does this by making you an anonymous user whose online presence cannot be tracked to a device or location. Below are the reasons you will need proxies for Tokopedia.
As a buyer or seller on Tokopedia, you will need to protect your personally identifiable information like Name, address, phone details, date of birth, credit card info, etc., protected, especially when browsing over unprotected public WiFi network being monitored by hackers, snoopers, spies, and government agents. Connecting to a public WiFi network via a proxy server protects your personal information and makes you an anonymous user whose data traffic cannot be monitored over a public WiFi network.
Not to mention, such an online marketplace is a great data trove for marketers looking to gather data for marketing outreach or research purposes using bots. The drawbacks to using bots are antibot policies and mechanisms put in place to discourage bot activities. However, configuring your data scraping bot with proxies will mask your bot's activities, thus enabling it to evade detection by Tokopedia's antibot mechanisms.
Additionally, Tokopedia is a profitable marketplace recording over 100 million users monthly; however, owning an online store on Tokopedia is limited to residents in Indonesia. Using proxies can help you overcome the limitation by selecting Indonesia as your proxy server location to enable you to bypass the geo-restrictions you might face while registering your stall on Tokopedia. The long and short: With proxies, you can own and operate a Tokopedia online store from anywhere in the world.
Lastly, Tokopedia is a competitive marketplace with goods selling out faster than you can finish placing your order and checking out. Using proxies gives you the speed advantage you need for successful shopping and faster checkouts.
Conclusion
Enjoying the Tokopedia advantage will require that you use proxies to stay safe while you shop on Tokopedia, own and operate a store from any part of the world, or scrape its data for market research and analytics. Therefore, proxies are important tools for an unforgettable experience on Tokopedia.
Find the perfect Proxy Product.
Proxyrack offers a multiple options to suit most use cases, if you are unsure our 3 Day Trial allows you to test them all.

Residential proxies
Never get blocked, choose your location
View all option available

Datacenter proxies
Super fast and reliable
View all option available
3 Day Trial
Test all products to find the best fit
View all option available
Related articles