In this post, we will show you the best proxies for Dofus and other Ankama games.
Nowadays, you can play games with a game console or via an application on your PC or mobile phone. Additionally, there are several online games that are about thrilling as games you would play on a console or application. In fact, a lot of games have different versions on multiple platforms like web, mobile, PC, etc.
Ankama, a French-based company, has developed several online games for lovers to enjoy. The company, founded by ANthony, KAmille, and MAnu in 2001 is one of the top game providers out there.
In this post, we will take a look at the best proxies for one of their online games, Dofus.
What Is The Best Proxy Type For Dofus?
Find the perfect Proxy Product.
Proxyrack offers a multiple options to suit most use cases, if you are unsure our 3 Day Trial allows you to test them all.

Residential proxies
Never get blocked, choose your location
View all option available

Datacenter proxies
Super fast and reliable
View all option available
3 Day Trial
Test all products to find the best fit
View all option available
When looking at the best proxies for Dofus, it is ideal to consider the best proxy type for online gaming as that's literally what you're doing. Among the two major proxies types we have – residential and datacenter proxies – the best for online games like Dofus is the residential proxy.
Residential proxies are not easily detected, which makes them suitable for online gaming. It is so because these proxies make use of real IP addresses provided by Internet Service Providers (ISPs).
Thankfully, ProxyRack offers excellent proxies for Dofus and other Ankama games. Here are premium residential proxy subscriptions available on ProxyRack:
Note: It is best to use a dedicated or private residential proxy that uses a static IP address. If your IP address rotates, you could lose progress as it'll appear as though you're using different devices; you could get flagged.
Why Do You Need Proxies With Dofus?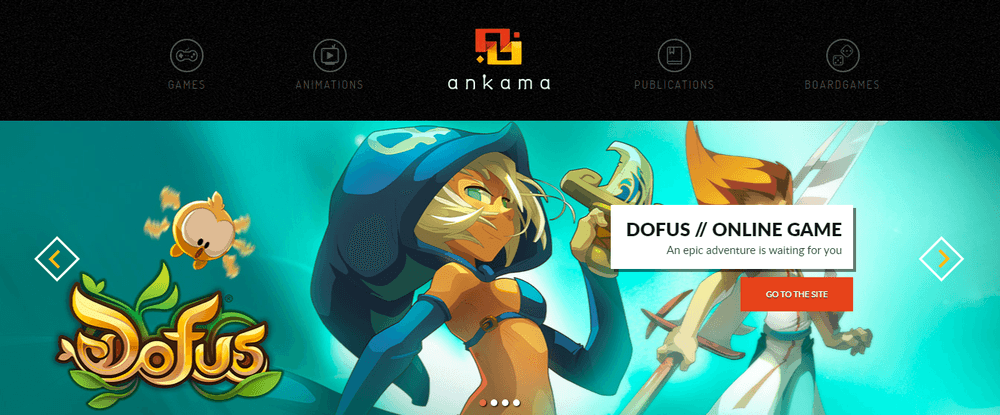 A proxy is a server that acts as a portal between your browsing device and the web. Hence, when you send web requests e.g. to access Dofus, the proxy receives the request from you and sends it to the webserver on your behalf.
Subsequently, as the webserver sends data back to you i.e. delivering the web content, the proxy receives it and forwards it to you. Why would you need to proxies with Dofus?
There's one major reason and that's because Dofus isn't available worldwide. There are some countries and regions where people cannot play Dofus. If you reside in such places, a proxy is all the solution you need.
With a proxy acting on your behalf, all you need to do is to pick a proxy server in a country where the game is not blocked. For example, France. Besides, Ankama game servers can detect your browsing location from your device's IP address.
If you choose a proxy server in France, Dofus will read the proxy's French IP address and you'll be granted access to play the game. Hence, you need a proxy for Dofus to unblock geographical blocking.
What Is Dofus?
Dofus is a massively multiplayer online role-playing game (MMORPG). Interestingly, it is the first game developed by Ankama. It was completely developed on Flash and featured a turn-based tactical combat system. This feature makes the game unique.
The game is based in a universe called the "World of Twelve". Players aim to locate dragon eggs, six primordial Dofus that could be anywhere in the universe.
It is a very popular online game such that it has been featured in arts, books, comics, and even a movie. There are over 40 million Dofus players across the globe but the game is most popular in France. It is supported on Windows and Mac OS.
The Dofus game is free to play but only at a basic level. As you proceed, you'll need to purchase a subscription.
The adventure continues in another game, Dofus Arena. Other games developed by the Ankama company include Island of Wakfu – another continuation of Dofus, Waku, Fly'N, King Tongue, Krosmaster, Krosmaga, etc.
Check out our full range of Residential Proxies
Bottom Line
There you have it! The best proxies for Dofus and other Ankama games.
Dofus is an exciting game and it could be unpleasant if you're trying to access it and you get blocked. Fortunately, you can make use of premium proxies from ProxyRack to unblock the game if it is blocked in your location.
These proxies don't apply to Dofus alone but to all other Ankama games that are blocked in your region.
Find the perfect Proxy Product.
Proxyrack offers a multiple options to suit most use cases, if you are unsure our 3 Day Trial allows you to test them all.

Residential proxies
Never get blocked, choose your location
View all option available

Datacenter proxies
Super fast and reliable
View all option available
3 Day Trial
Test all products to find the best fit
View all option available
Related articles