In this post, I will show you the best raffle bots and the best proxies for raffle bots.
During the release of limited-edition sneakers, people rush to purchase them before they are finished. Online sneakers retailers have formed a trend where these limited-edition sneakers are won in raffles by buyers. 
Buyers get to compete for a chance to get a sneaker. To help buyers win, raffle bots were created. They allow you to send several entries into the raffle increasing your chance of copping several pairs of sneakers.
If you are still wondering what raffle bots are, keep reading.
What Are Raffle Bots?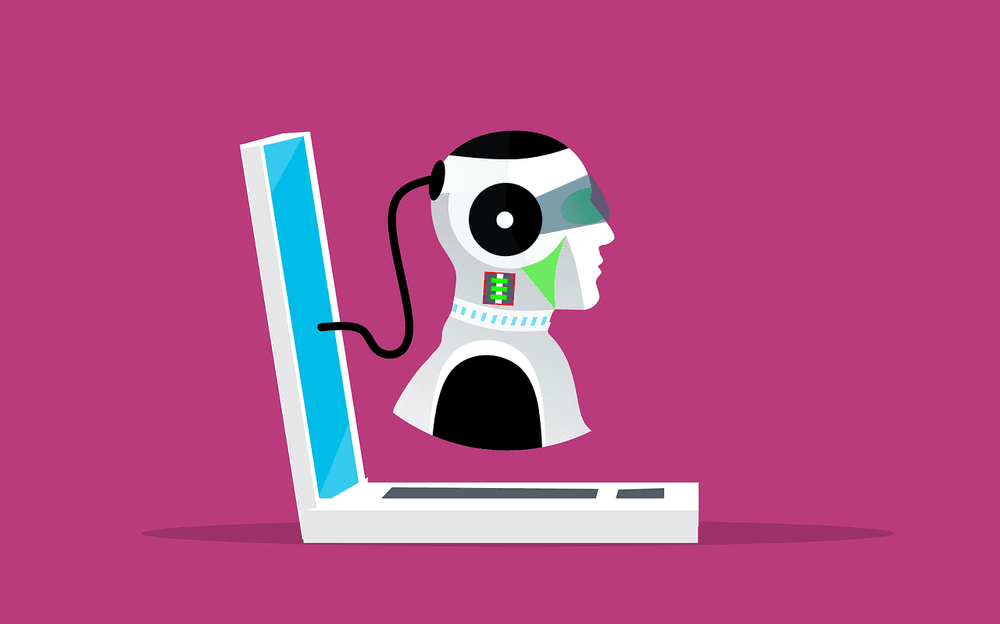 Raffle bots are sneaker copping bots that are used to speed up the purchase of sneakers from online retail shops during a raffle. They automate entries into sneaker raffles. 
They also automate the creation of accounts, confirmation of entries, and many more. Furthermore, these bots help to increase users' revenue channels by increasing their winning chances.
What Are The Best Raffle Bots?
1. Osiris Raffle Bot
Osiris Raffle Bot is one of the best raffle bots on the market. It can be used on multiple sneakers sites and it supports Windows and Mac. It has anti-bot system support which allows it to carry out tasks anonymously. 
It was built to help automate users' entries to the sneaker raffles and increase their chances of getting the latest drops, especially limited-edition releases. 
As an automation tool, it replicates the web requests sent by users on sneakers retail applications. Its unique features include unlimited entry sending, an anti-zombie system, and speed which is just excellent for raffle draws. It is perfect for sending multiple entries quickly within a short time. 
2. Hyper Raffle Bot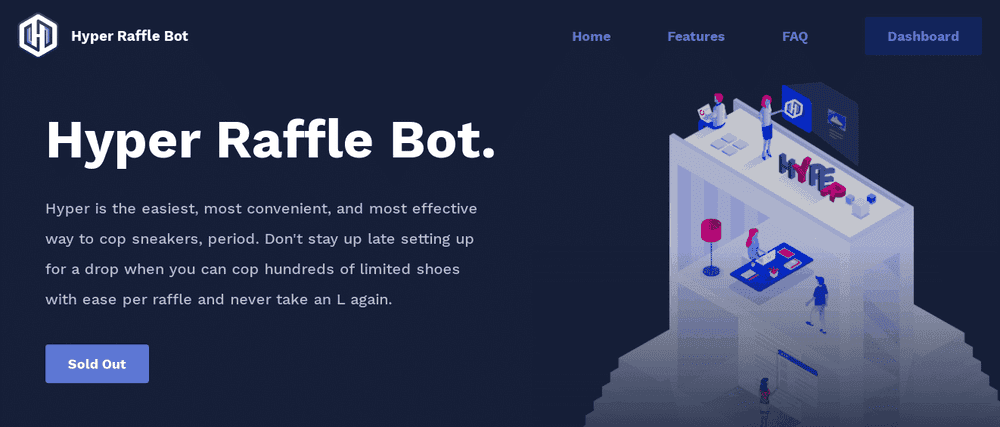 Hyper Raffle Bot is a cloud-based web bot that is used to automate entries into sneaker raffles. As a cloud-based web bot, tasks are run through servers which increases the speed of processing entries. 
This functionality saves users the stress and time spent on downloading and updating the bot regularly. It can be accessed by anyone on the website with any device and it can also be added as a Chrome extension.
The Hyper raffle bot was designed to uniquely increase users' chances of getting not just limited-edition sneakers but also clothing. 
Users get to create unlimited raffle entries and since it comes without server limits, they are more successful grabbing drops. Its license comes with detailed documentation that guides users on how to use it.
3. Kage AIO
Kage AIO supports several popular platforms where raffles can be bought to win a chance to buy different sneakers. These platforms include Footlocker, Footaction, Walmart, Champs, and Sport among others. 
In addition, Kage AIO allows you to cop sneakers using FLX accounts and you even get to earn points. It supports proxies that allow users to access top lottery websites.
This bot provides great customer service, detailed documentation through Discord, and an anti-captcha API tool. You can buy the bot in retail.
Find the perfect Proxy Product.
Proxyrack offers a multiple options to suit most use cases, if you are unsure our 3 Day Trial allows you to test them all.

Residential proxies
Never get blocked, choose your location
View all option available

Datacenter proxies
Super fast and reliable
View all option available
7 Day Trial
Test all products to find the best fit
View all option available
4. Sole Retriever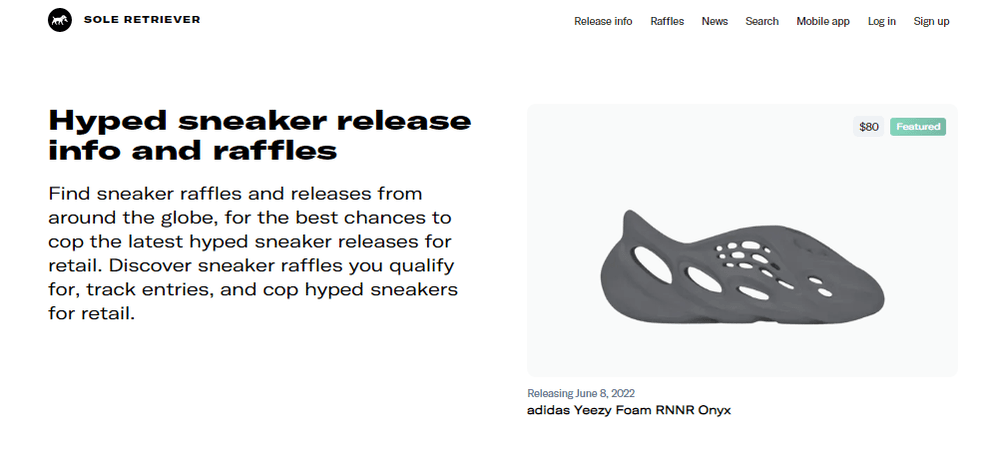 Sole Retriever can be used to search for sneaker raffles and releases from different parts of the world. 
According to Sole Retriever, it tracks 1,000 sneaker stores and conducts 30 raffles per day. This may seem like a disadvantage but it has been recommended for its quality by users.
With 30 lucky draw activities a day, you can't miss out on all the draws.
The bot is available as a mobile app for users who prefer copping from sneakers with their mobile phones.
Users are provided with real-time notifications about the latest sneakers raffles and restock through the mobile app and also through its Twitter page and website.
5. Kicks Raffle Bot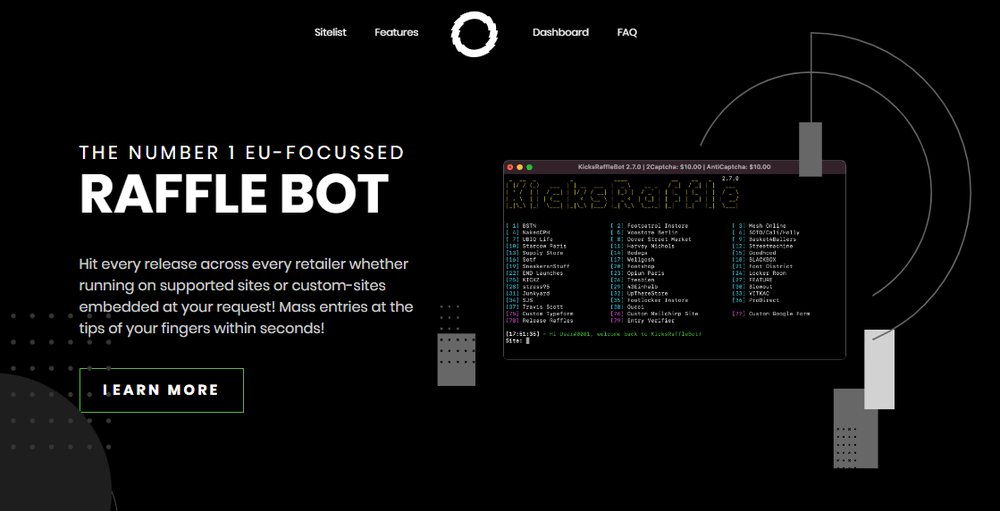 Kicks Raffle Bot supports Windows and is a fully functional raffle bot. It allows multithreaded raffle entries that are combined with browsers.
The bot runs on custom sneaker sites as well as supported sites such as Footlocker, GoodHood, and Naked.
The bot is EU-focused, that is, it supports sneaker sites based mainly in European Union countries.
However, it also supports various sneaker sites around the world, including the United States and Australia. 
Its unique features include 24/7 customer support, in-house tools to fully customize activities, and in-house monitors to access notifications on the latest raffles.
6. ThunderIO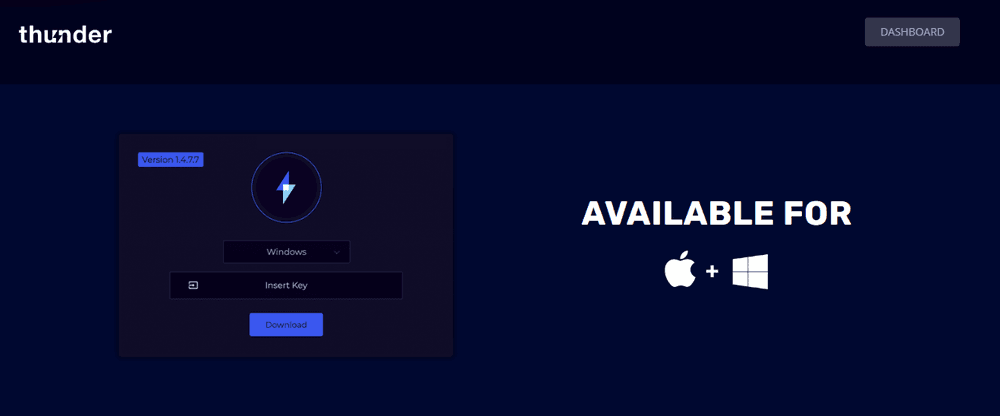 ThunderIO supports unlimited proxy and offers custom files.
It has a simple command-line interface (CLI) and allows users to complete unlimited tasks while waiting for drops or the restocking of the bots.
Like Kicks Raffle Bot, it supports EU-based sneaker sites. Nevertheless, it supports Windows and Mac.
7. Flare Raffles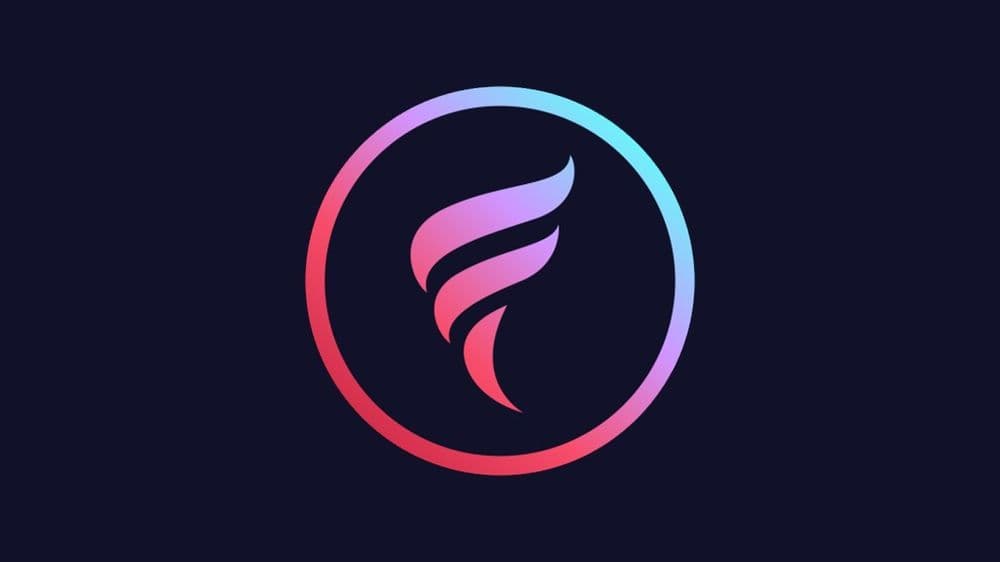 Flare Raffles offer unlimited entries which increase users' chances of winning draws.
It also supports in-store, online, and app raffles. Flare Raffles is compatible with Mac and Windows devices.
The bot's unique features include an account generator, account checkers, link opener, friendly and simple command-line interface (CLI), and geocoding address. These features make tasks easier when copping sneakers.
Best Proxies For Raffle Bots
Proxies are very necessary for raffle bots as they help users stay anonymous by rotating. They also hide users' IP addresses. Sneaker sites frown at bot activities and when detected their users are blocked. 
When used with raffle bots, there is a higher record of success as the bot won't get detected because of the availability of several IP addresses to reduce the traffic and use on several accounts.
The best proxies for raffle bots are Residential and Datacenter proxies. This is because their servers are known to offer the best solutions when providing IP addresses and hiding users' IP addresses.
Residential Proxies provides users with different IP addresses that are for residential addresses obtained from Internet Service Providers (ISPs). They are real and hard to detect.

Datacenter Proxies provides IP addresses that are gotten from data servers. They are addresses of datacenter or corporations. They are fast and reliable.
These residential and datacenter proxies can be obtained from Proxyrack. They sell their proxies in batches at a flat rate. Their residential proxies give you access to over 5 million IP addresses and over 20 thousand IP addresses for the datacenter proxies. 
Proxyrack Residential Proxies and Pricing: 
Private Unmetered Residential Proxies - $65.95 monthly

Premium Residential Proxies - $49.95 monthly

Unmetered Residential Proxies - $199 monthly
Proxyrack Datacenter Proxies and Pricing: 
USA Rotating Datacenter Proxies - $65 monthly

Global Rotating Datacenter Proxies - $65 monthly

Static USA Datacenter Proxies - $50 monthly.

Canada Rotating Datacenter Proxies - $65 monthly
Conclusion
Winning a draw in a sneaker raffle is almost impossible but thanks to raffle bots, your probability of winning is increased. Above are the best raffle bots currently on the market and all you have to do is pick the one that meets your needs.
Beyond getting a raffle bot, you should ensure that you don't get detected and get either residential or datacenter proxies for a reliable source like Proxyrack.
Find the perfect Proxy Product.
Proxyrack offers a multiple options to suit most use cases, if you are unsure our 3 Day Trial allows you to test them all.

Residential proxies
Never get blocked, choose your location
View all option available

Datacenter proxies
Super fast and reliable
View all option available
7 Day Trial
Test all products to find the best fit
View all option available
Related articles