Are you looking to extract data from different web resources? What is Mozenda all about? Well, be rest assured that you are reading the right article. 
It doesn't matter the size of the data you want to scrape or the purpose you intend to use it for, a web scraping tool is what you need and Mozenda is the perfect tool.
If you have never heard of Mozenda and want to know all about it, here's a detailed article to explain what it is.
What Is Mozenda?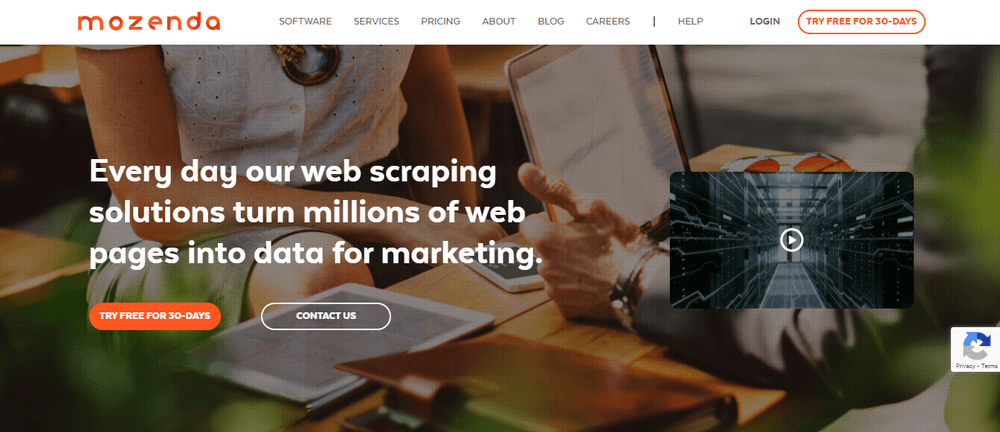 Mozenda is a web scraping service that is used to extract data from the web. It is known for its powerful UI-based extraction tools and extensive integration library. It is a quick and easy technology that eliminates the need to hire a team or write scripts. 
Mozenda converts web pages into data for different purposes including research, marketing, sales, strategy planning, and business promotion. 
It automatically detects data organized in a list on different web pages and enables users to build data collection agents. Furthermore, users can use it to view, clean, organize, and run data that have been scraped.
Since 2007, Mozenda has been helping individuals, enterprises, and companies globally by meeting their data extraction and web automation needs. 
Furthermore, it collects usable data from various types of web pages and document formats including Word, PDF, and Excel. It provides cloud-hosted and on-premise software solutions and data harvesting and wrangling services. 
Mozenda Features
Data Collection and Publishing 
Identifying and collecting web data is easy with Mozenda. Its job sequencer and request blocking features help to harvest web data faster. You also get to organize and export the data directly to XML, XLSX, TSV, CSV, or JSON through its API.
Data Wrangling
You can convert all semi-structured and unstructured data into well-structured, indexed, and searchable data catalogs using Mozenda. 
Data Integration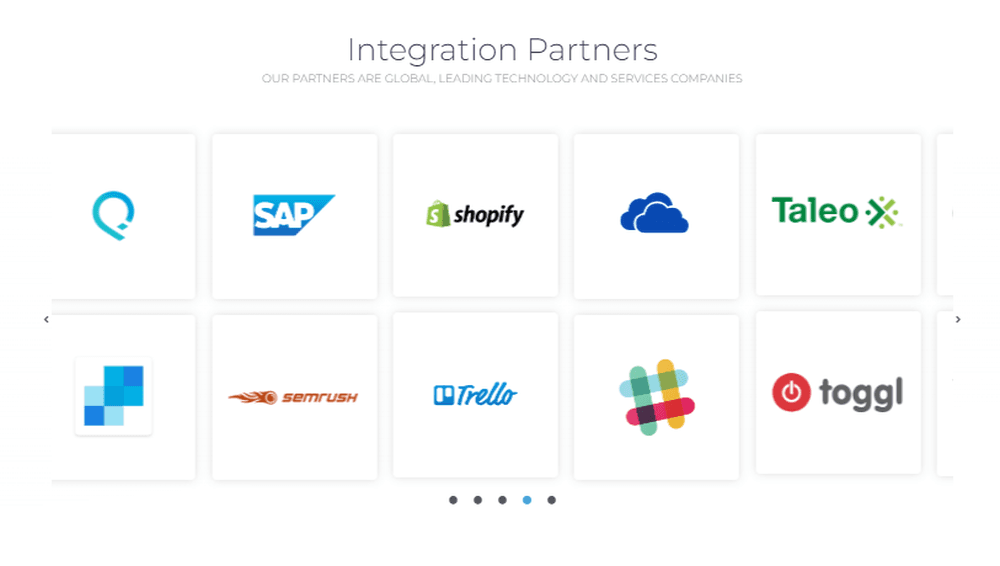 Mozenda partners with platforms to aid the integration of data wherever you want it. These platforms include Dropbox, Microsoft Azure, Facebook, Google Analytics, ClearDB, and Flickr.
Point-and-Click Simplicity
Files, images, texts, contacts, IP addresses, pricing, product listings, business directories, PDF contents, and so on, can be scraped in minutes with Mozenda's point-and-click interface. 
Simultaneous Processing
List-based tasks can be split into multiple threads for faster processing of data.
Notifications
This feature allows you to receive email alerts when web scraping agents run successfully.
Find the perfect Proxy Product.
Proxyrack offers a multiple options to suit most use cases, if you are unsure our 3 Day Trial allows you to test them all.

Residential proxies
Never get blocked, choose your location
View all option available

Datacenter proxies
Super fast and reliable
View all option available
7 Day Trial
Test all products to find the best fit
View all option available
Customer Support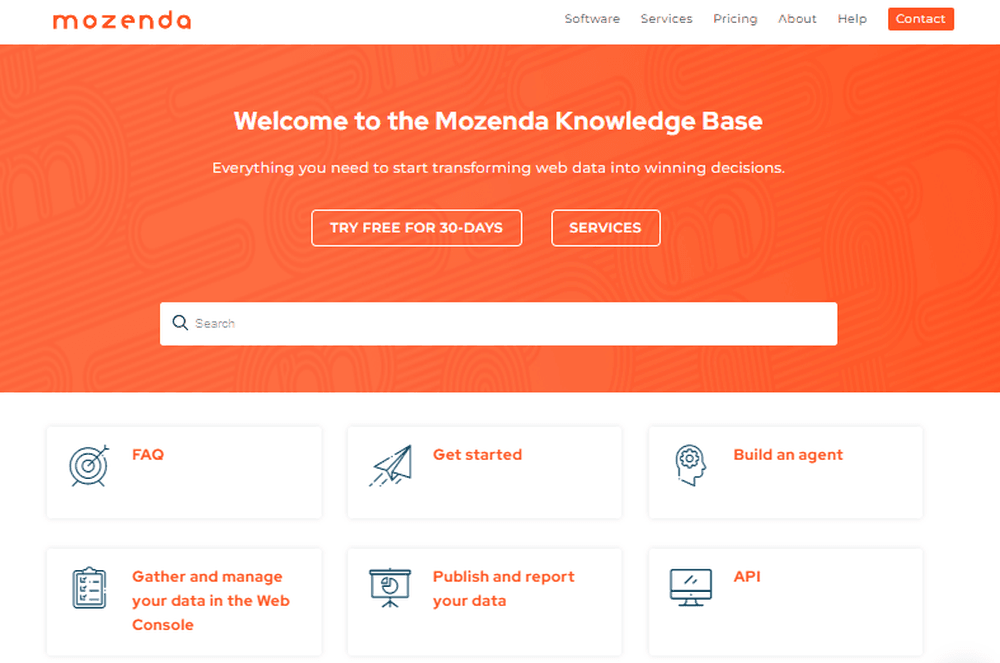 Mozenda provides 5-star support to users right from onboarding to initial training, agent building, data wrangling, and data publishing. They have a friendly team that is always available to help via chat, email, YouTube, Facebook, Twitter, and LinkedIn. 
Their support services are not limited to premium subscribers as even trial accounts get free email and phone support.
Mozenda's help center has a reliable knowledge base and the FAQs are answered detailedly. There is also a blog to help you understand more about Mozenda, web scraping, and other Mozenda features.
Compatibility
Mozenda's web console can be accessed from any modern web browser. Its agent builder runs on Windows but not macOS. 
The agent builder's responsiveness and performance depend majorly on your system configuration. Mozenda's minimum recommended operating system is Windows 10.
Although Mozenda does not support macOS, you can use them if you set up a virtual machine, dual boot, or virtualize in the cloud. 
Mozenda Pricing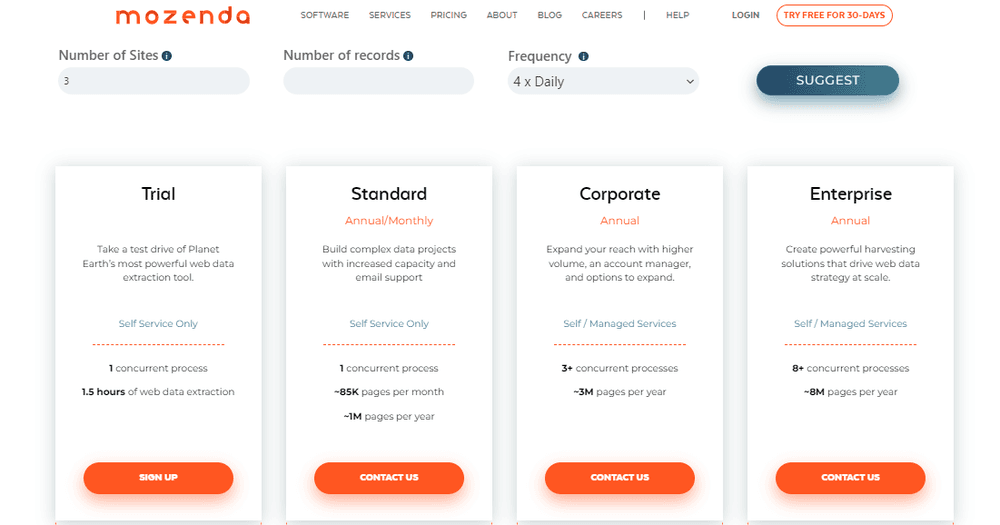 Mozenda's pricing is based on the scale of your project. This is determined by the number of sites, records, and frequency you will be working with. 
To know the pricing, you will need to help Mozenda understand the scale of your project by visiting Mozenda's pricing page and then a plan will be suggested to you. There is the Standard Annual/Monthly Plan and the Enterprise Annual Plan.
It has a 30-day money-back policy for all plans. That is, you get a full refund if you are not satisfied with the services offered within 30 days of signup. 
Best Proxies For Mozenda
We can't talk about Mozenda without talking about proxies because they are very important if you want to successfully scrape data without getting detected or blocked. Proxies enable you to change your IP address with several others, so you can remain anonymous while web scraping. 
The best proxies for Mozenda are Residential Proxies. Their IP addresses are obtained from internet service providers. This makes them actual residential addresses. When used, they are hard to detect because they are real addresses.  You can even use rotating IPs to reduce the traffic. 
These residential proxies are best gotten from Proxyrack, as we offer quality and reliable proxies. Our residential proxies are hard to detect and come with over 5 million IP addresses.
Bottom Line
Whether you want to grow your business or conduct research, data is the basis. However, it would be best if you had it in a usable format and that's what you get when you use Mozenda. 
You get to scrape data quickly and easily but with residential proxies, you get to do so safely without getting detected or blocked.
For the best proxies to use with Mozenda, you can get them from Proxyrack.
Find the perfect Proxy Product.
Proxyrack offers a multiple options to suit most use cases, if you are unsure our 3 Day Trial allows you to test them all.

Residential proxies
Never get blocked, choose your location
View all option available

Datacenter proxies
Super fast and reliable
View all option available
7 Day Trial
Test all products to find the best fit
View all option available
Related articles