This post recommends the best proxies for Vkontakte, the most popular social media platform in Russia and Europe.
Vkontakte (VK) is the Facebook version for the Russian populace. More than 90% of Russians who use Vkontakte and Facebook social media platforms prefer VK over Facebook.
What Are The Best Proxies For
Vkontakte?
The best proxies for Vkontakte are the Residential and Mobile proxies. Both proxy types are difficult to identify and blacklist because they use proxy IP addresses allocated by ISPs and Cellular Network providers to home PCs and mobile devices.
Using free proxies for VK is out of the question because VK has a powerful IP filtering mechanism that identifies and blacklists free proxies. Additionally, free proxies are slow and do not offer a stable connection to the VK server; neither do they offer complete anonymity, hence the need to get premium proxies from a reliable source.
Thankfully, ProxyRack offers premium Residential and Mobile proxies along with high-speed Datacenter proxies suitable for various purposes.
Find the perfect Proxy Product.
Proxyrack offers a multiple options to suit most use cases, if you are unsure our 3 Day Trial allows you to test them all.

Residential proxies
Never get blocked, choose your location
View all option available

Datacenter proxies
Super fast and reliable
View all option available
3 Day Trial
Test all products to find the best fit
View all option available
What Is Vkontakte?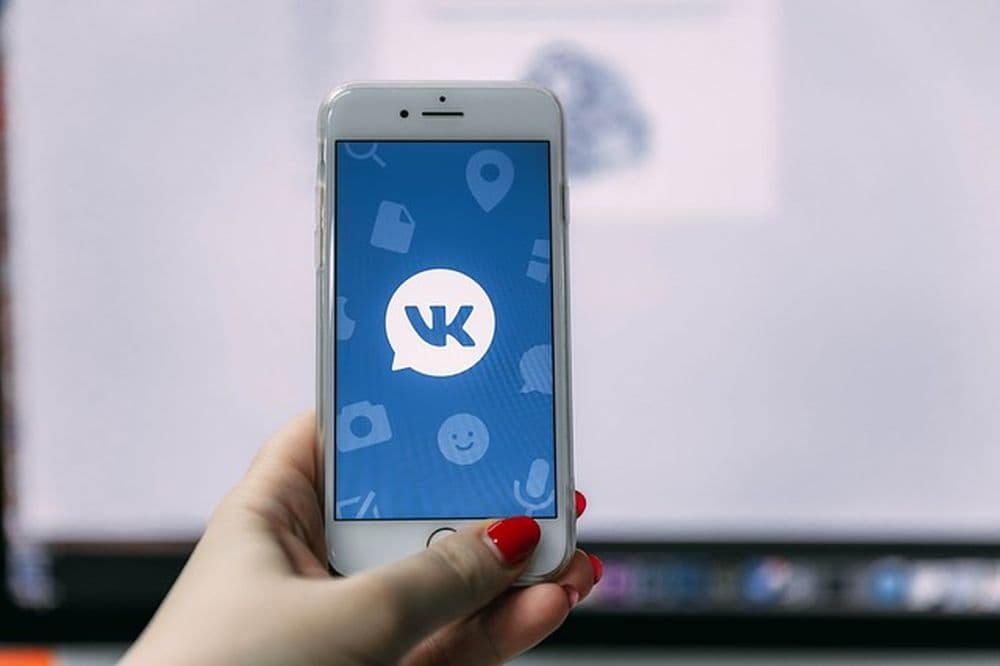 Vkontakte (VK) is a Russian social media platform similar to Facebook but offers added advantages, including audio and video file sharing.
VK has over 70 million active users and records over 3billion page views daily, making it the most visited social media page in Russia and other parts of Eastern Europe. On a global ranking, VK ranks second only to Facebook.
Setting up an account with VK is relatively easy; all you need to provide is your name, phone number, and a secure password for accessing your VK account. Once you've created your account, you can fill in more information about yourself by providing the details requested in about 50 fields.
Although this is not compulsory, it provides precise information making it easier to search for other users. In this aspect, VK is believed to have more accurate search results based on the large volume of data it collects from its users.
Why Do You Need Proxies For VK?
You need proxies to access VK from geo-restricted regions, open multiple VK accounts for marketing outreach, manage other VK user accounts as a social media manager, and automate your VK activities.
A proxy server is a computer or network of computers designed to hide your IP address and location when accessing the internet from a particular application. It does this by receiving and sending data requests to the VK server to and from your device. Thus, acting appropriately as an intermediary server between you and VK servers.
Accessing VK from geo-blocked regions
People living in China, North Korea, Italy, India, Turkey, and Ukraine are geographically restricted from accessing VK. The only way to access VK in any of these regions is by using premium proxies to bypass geographic restrictions that make VK unavailable in such regions.
Open multiple VK accounts
Multiple VK accounts are helpful marketing tools for reaching out to a large audience base worldwide and gathering more followers. However, social media sites (VK inclusive) do not permit one user owning multiple accounts; hence multiple accounts linked to a single user by IP address are often blocked.
Using proxies prevents multiple account bans by allocating different IP addresses to each account you open on a single device making the accounts look like they belong to multiple users.
Automating social media activities on VK
Growing your fanbase on VK means you will be interacting with other users and their content. You will have to like, follow, comment, share other users' content, and also upload engaging content users can interact with. These activities can be automated and scheduled using social media automation bots which also require premium proxies to function effectively.
Managing social media accounts
To manage VK accounts for multiple users from different parts of the world, you will need proxies. Using proxies prevents VK from flagging down your IP address, believing that you're engaging in spamming or other suspicious activities.
For viewing ads
Proxies lets you view how your ads are displayed in regions or countries where your ads are running. This is possible by changing your proxy location to the same as where you're running your ads.
Conclusion
Residential and Mobile proxies sourced from ProxyRack are the best proxies for Vkontakte and other social media platforms, including Facebook, Twitter, and Instagram.
Reach out to our support team via our LiveChat, helplines, or email support to explore more Proxy options suitable for other uses, including gaming, data scraping, copping limited-edition wears, etc.
Find the perfect Proxy Product.
Proxyrack offers a multiple options to suit most use cases, if you are unsure our 3 Day Trial allows you to test them all.

Residential proxies
Never get blocked, choose your location
View all option available

Datacenter proxies
Super fast and reliable
View all option available
3 Day Trial
Test all products to find the best fit
View all option available
Related articles